Nokia Lumia 1520 first-impressions - Windows Phone goes big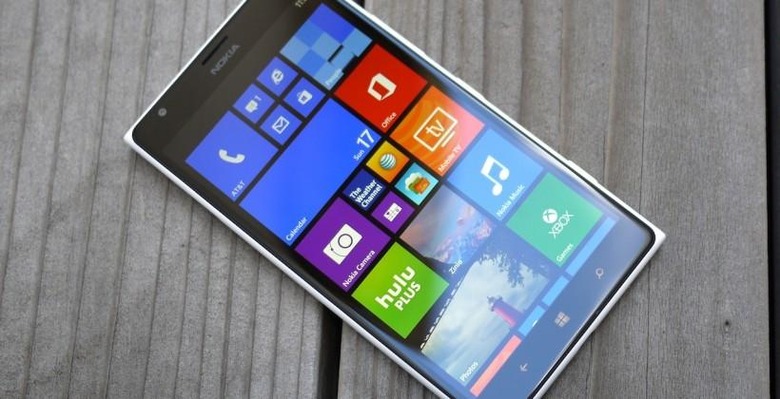 You asked for a big Windows Phone, and Nokia is delivering just that with the Lumia 1520. Headed to AT&T imminently, the 6-inch phablet not only bears the biggest screen on a recent Nokia, but the fastest processor ever inside a Windows Phone, the highest display resolution, and what's arguably the most rational compromise of camera quality in the company's well-esteemed PureView system. With review units only released late last week, we're still getting to grips with the Lumia 1520's charms, but there's still time for some first-impressions of how this new flagship measures up.
Nokia's physical design doesn't stray too far from the family tree, with the Lumia 1520 using the same "pillowy" polycarbonate plastic shell that we've seen on previous models. It continues to be distinctive – especially if you opt for the glossy red model – though we'd still like to see the company experiment with more metal, as it did so promisingly with the Lumia 925.
It's a big handset – 162.8 x 85.4 x 8.7 mm and 209g – and the front is dominated by an equally big display: a 6-inch, 1920 x 1080 Full HD IPS LCD using Nokia's ClearBlack technology. As screens go, it's a winner: colors are vivid, viewing angles broad, and outdoor visibility is particularly good thanks to not only the highest brightness (650 Nits) on a phone right now, but a smart processing system which analyzes what you're looking at and the ambient lighting conditions, and adjusts the pixels to maximize contrast and clarity.
It works surprisingly well, and situations where rival phones can only really be used with a cupped hand over the screen are left crisp and clear on the Lumia 1520. Windows Phone 8 gets an extra column on the Metro-style homescreen – to take advantage of the 1080p resolution – and the super-sensitive touchscreen is back, capable of responding even if you're wearing gloves.
Inside, there's a 2.2GHz quadcore Qualcomm Snapdragon 800 chip with a healthy 2GB of memory, which has so far been able to handle everything we've thrown at it. Nokia's image processing apps run smoothly; websites render quickly; and our biggest frustration on the Lumia 1020 – the sluggishness in-between taking maximum resolution photos – has been done away with on the Lumia 1520.
That's a very good thing, since no small part of the Windows Phone's appeal is its PureView camera. It may not have the 41-megapixels of the Lumia 1020, but its 20-megapixel version is more compact yet still offers 2x lossless digital zoom, among other things.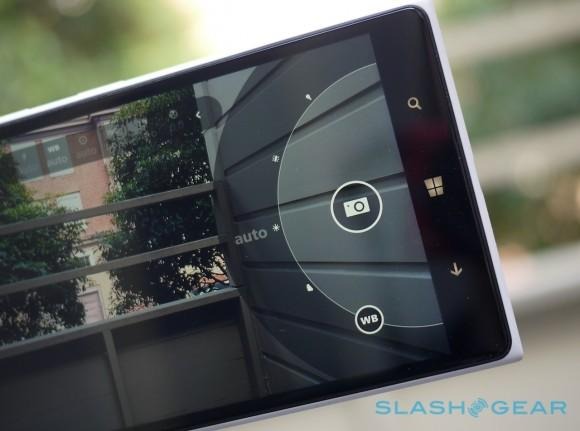 Initial samples are impressive. Nokia has condensed its various camera apps into a single piece of software, thankfully, the simply titled Nokia Camera, with a straightforward layout of radial controls for things like ISO, white balance, and shutter speed. There's also the various Smart Camera options, for using multiple burst frames to piece together photos of people and objects in motion, remove extraneous things passing through the scene, and switch around faces so that everybody is smiling at the same time.
The lossless zoom isn't quite so impressive as what you get on the Lumia 1020, which musters 3x rather than the 2x of the phablet, but it's still handy to get a little closer without losing detail, as these samples (at minimum and maximum zoom of the same scene) suggest:
New on the Lumia 1520, meanwhile, is Nokia Storyteller. An app intended to automatically create virtual scrapbooks of ordered photos, it pulls out location metadata and groups images on a map, allowing you to browse back through your vacations and such pictorially. It also gathers up nearby points-of-interest, though we're still not entirely sure why we'd want to see them in this context. Storyteller on the 1520 will also work hand-in-hand with the same app on the Lumia 2520 tablet, with the Windows RT slate capable of pulling photos across from the smartphone after pairing via NFC.
Nokia's Creative Studio gains some extra options, most of which focus on picking out parts of the frame for better emphasis. One allows you to draw a line around an object or person and then have the rest automatically blurred out, while another picks out specific colors and desaturates the rest. It's not the first time we've seen tools like these, but Nokia does at least make them incredible simple to use.
The same can't always be said about the Lumia 1520 itself, and that comes down to size rather than Windows Phone. With its six inch screen it's considerably larger than most other phones on the market today, including rival phablet options like Samsung's Galaxy Note 3. Sized up next to the Nexus 5 and it's clear just how big this handset is: using it is definitely a two-handed job, as you'd need a particularly long and flexible thumb to operate it with one hand alone.
The big screen and Windows Phone do sometimes butt heads along the way. The 1080p resolution looks incredible, certainly, but you'll probably want to dig into the settings and prioritize desktop rather than mobile views in Internet Explorer, otherwise you're generally left looking at an unnecessarily low-res version of the site you're interested in.
It's still a little too early to deliver a full judgement on the Lumia 1520; this is a big handset for Nokia, not only in physical size, and so we're going to spend a little more time with it to put it – and the app suite it launches with – through its paces. Expect the full SlashGear review very soon!