Nokia Lumia 1020 Review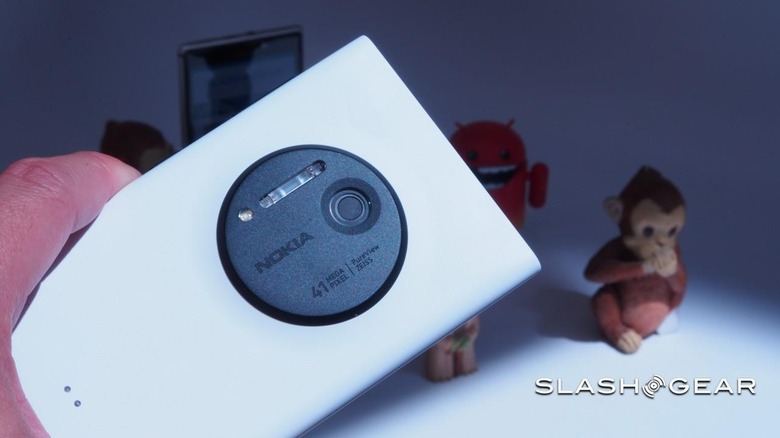 Nokia's Lumia 1020 PureView might not need an introduction, but it may need an explanation. Announced with no small amount of fanfare (and hyperbole from Nokia CEO Stephen Elop) the new Windows Phone borrows Nokia's photography tricks from the notably-niche 808 PureView of 2012, refining it with Microsoft's OS and a more streamlined form-factor to make an attempt at the mass-market. That mass-market will get the Lumia 1020 on AT&T from July 26, but the 41-megapixel marvel has already been on the SlashGear test bench, so read on for our full review.
Hardware
To call the Lumia 1020 the most legitimately exciting Windows Phone isn't an exaggeration. Nokia's big reveal really found its feet when the company showed off how the PureView phone could literally be used to spot a needle in a haystack, the impressive optical zoom promising a degree of flexibility without optical compromise that nothing else on the smartphone market today can rival.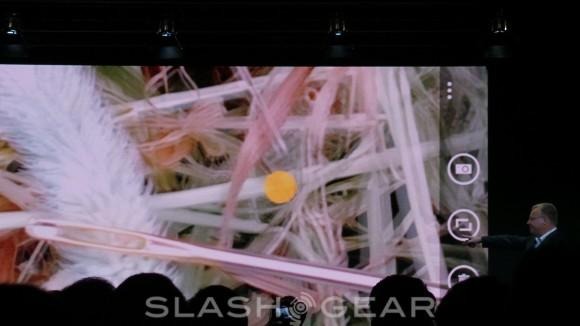 It's still not a small phone. The camera bulge is reduced from that of the 808 PureView, a circular swelling rather than that Symbian handset's generally bloated chassis, but it's noticeable in the hand and in the pocket. There are some things – like a big CMOS and the six-part optics to go with it – that simply can't be slimmed down entirely. The white of our review unit is a whole lot more discrete than the yellow version Nokia focused on during the unveil, and the familiar Lumia polycarbonate feels sturdy but not too heavy. We might have preferred the more grown-up styling of the Lumia 925, but the 1020 doesn't embarrass itself.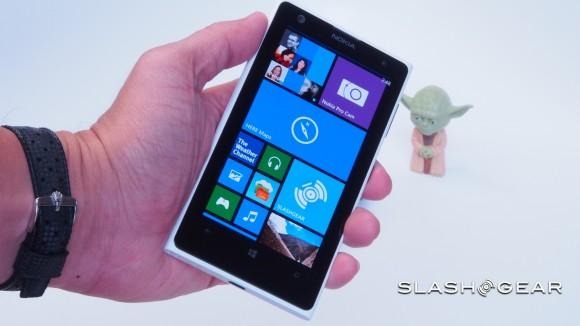 Face on, and the Lumia 1020 looks like the Lumia 920 before it. Inside, things are much in keeping with that existing handset too. You get a 1.5GHz Qualcomm Snapdragon S4 Plus MSM8960 processor paired with 2GB of RAM and 32GB of internal storage, along with a 4.5-inch 720p Super AMOLED touchscreen that has both impressive viewing angles and good outdoor visibility thanks to Nokia's ClearBlack Display technology. It's also one of the company's Super Sensitive panels, promising to remain usable even if you're wearing gloves.
LTE is supported on the AT&T review model we've been testing, along with HSPA+ and GSM/EDGE. You also get WiFi a/b/g/n, Bluetooth, and GPS, plus a 2-megapixel front-facing camera with a wide-angle lens above the display. Physical controls include the dedicated camera key that Microsoft mandates – here with two levels to lock the focus – along with a volume rocker and power/lock key. Ports include microUSB and a 3.5mm headphone jack.
Software
Windows Phone 8 is a known quotient by now, already having taken the third spot in the smartphone charts, albeit still trailing Android and iOS considerably. The promise is better integration for those using Windows 8 on their desktop, notebook, or tablet, and Xbox for their gaming, though right now the actual extent of that symbiosis is relatively shallow.
Instead, you're left with a mobile platform that is cleanly designed, highly approachable for new users, and – if you spend some time experimenting with the resizable Live Tiles of the homescreen – surprisingly flexible, though which continues to lag behind in app availability. The Windows Phone Market is getting bigger all the time, but developers still generally look to Google and Apple first, and that means that, while Microsoft's platform is gaining in big-name titles, it's usually with a delay from their appearance elsewhere.
Nokia has been doing its best to fill in the gaps, particularly with its location-based services provisions, and the HERE suite is surprisingly capable. There's offline navigation, complete with turn-by-turn voice prompts, along with an augmented reality-style search system for points of interest which overlays venue information on top of a real-time view from the 1020's camera. Like Google Maps, you can see public transportation options, too; Nokia allows you to pin common journeys to the homescreen, the Live Tiles of which show the next departure time.
Our long-standing feelings about Windows Phone still stand, however. It's approachable but still feels immature, not helped by patchy third-party support. The situation is getting better, but it takes something stand-out to make the OS more appealing; thankfully that's just what the 1020 PureView offers, in the shape of its camera.
Camera
Until you dive into the new Pro Camera app, it's business as usual. It's the new camera interface that we're most impressed by, replacing Microsoft's mediocre default with something that does a far better job of blending point-and-shoot simplicity with the sort of advanced features photography enthusiasts tempted by the PureView system might want to see.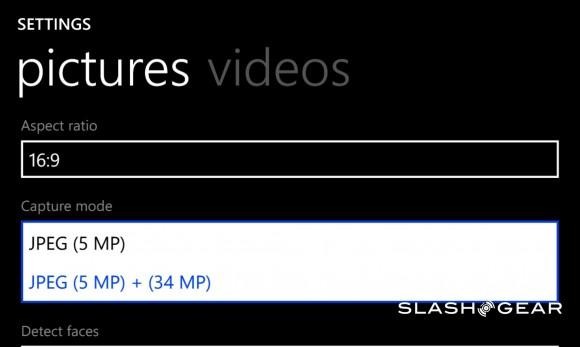 Nokia overlays the key settings – white balance, ISO (100-3200), exposure, shutter speed, and more – in an array of concentric rings. It's a system we've seen Samsung use on the Galaxy Camera, but where Nokia has diverged is in making each ring transparent, so that you can still frame the shot. Even better, the preview changes in real-time as you adjust each setting, making it abundantly clear how you're affecting the end-result.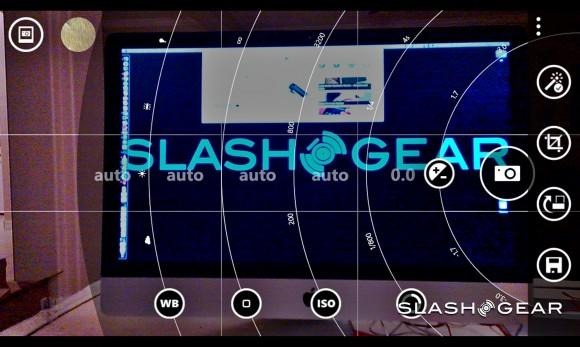 The outcome is an immediacy and clarity of settings that other smartphone cameras can't compete with: rather than jumping between the settings page and the preview screen, in a trial-and-error manner, you see exactly what will happen with the changes you're making. Nokia has said the Pro Camera app will appear on its other PureView-branded phones, and it undoubtedly won't be long before it's cloned for rival devices, but we can't bring ourselves to be too upset about that since it's a system we already wish was ubiquitous.
Although 41-megapixels is the headline number, Nokia actually aims for roughly 5-megapixel shots. By doing so – and keeping file size down, important since the Lumia 1020;s 32GB of internal storage is non-expandable – the Windows Phone can offer a lossless digital zoom, up to 3x in fact. Sliding a finger up and down the display zooms in and out.
However, it's also possible to do post-photography lossless zooming, as the Lumia 1020 can actually capture both a 34-megapixel and 5-megapixel pair of originals simultaneously. It's not a perfect metaphor, but in effect the higher-resolution image is the negative, and the lower-res the final print: by working with the "negative" the Lumia can offer the same lossless editing later on, cropping out a different 5-megapixel chunk however you please.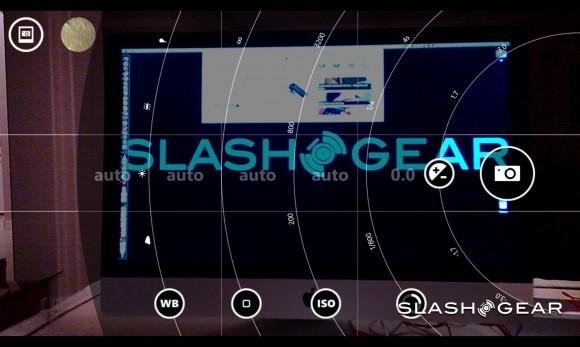 It's a potential game-changer. Nokia calls this sort of post-shot editing "computational photography" but for most users it's going to feel more like magic. You can effectively forget about initial framing and instead just snap the scene, and then come back to the image later and pull out the particularly interesting parts at your leisure. The Pro Camera app also supports basic editing tools, including straightening the frame if your aim is lax or the part you subsequently decide is most interesting isn't at the same orientation as the overall picture.
It actually takes a little time to get out of the habit of laboriously setting up the framing before you fire off a shot. Until now, the most flexibility you've had working with digital images has been either tweaking the settings on a RAW file, or perhaps jumping around focus points with a Lytro. Neither can be the most intuitive experience, however, unlike how smoothly Pro Camera works on the Lumia 1020.
Click each image to compare full size versus zoom or cropped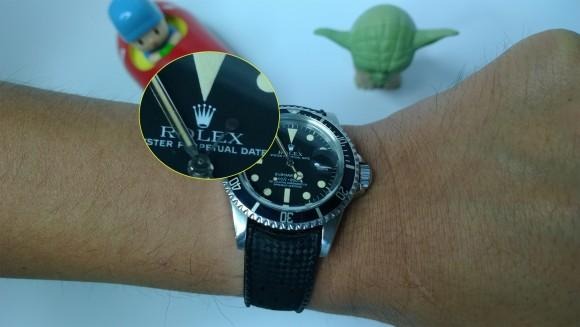 Things aren't quite perfect, though. It's not so much the PureView system as the horsepower Nokia brings to run it all: Microsoft's limitations around hardware means that the Lumia 1020 effectively has an 18 month old processor to power things. The Snapdragon S4 was new in early 2012, but is certainly showing its age now, and while it's sufficient for keeping the homescreen Live Tiles running smoothly, Pro Camera is asking a lot more from it.
Even with 2GB of RAM, PureView experiences delays. It's most obvious when you're saving images, impacting shot-to-shot time. Whereas with rival phones you can keep hitting the shutter button and fire off frame after frame (admittedly at lower resolution), on the Lumia 1020 there's a roughly 3.5s pause when the handset saves both the 34-megapixel and 5-megapixel pair. During that time, you can't do anything with the phone, not even start playing with the settings for your next image.
Unfortunately, the lag is even noticeable when you're shooting in 5-megapixel mode only, though there it's reduced to around 3s. It stands at complete odds with Nokia's own Lumia 925 (which also bears PureView branding, though "makes do" with an 8.1-megapixel sensor and optical image stabilization, and lacks the lossless zooming feature) where back-to-back shots are practically instantaneous.
So, the liberation from having to frame images is undermined, somewhat, by the knowledge that if you snap a photo at the wrong time, you'll have to wait a short while before you can make a second attempt. Three and a half seconds might not sound like much, but if you're spending it watching your subject do entertaining or interesting things that you simply can't capture, it starts to get very noticeable.
Click each image to compare full size versus zoom or cropped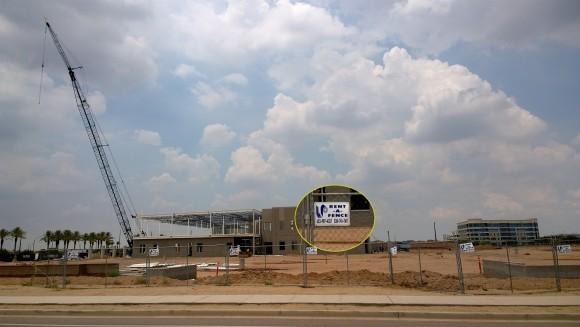 It's tough to see the lag, as frustrating as it is, as a deal-breaker when you see the quality of the images the Lumia 1020 produces, though. The post-shot reframing would be pointless if the overall pictures coming out of the camera weren't high-quality, but they look fantastic. It's worth remembering that, if you don't use the zoom to get in close, you get to take advantage of what Nokia calls "oversampling": data from multiple clustered pixels in the high-res original is combined to get a more accurate final pixel in the 5-megapixel shot. The more clustered pixels the Lumia 1020 has to work with (i.e. the less zooming you've done), the better the final shot.

The takeaway, then, is that not all PureView images are created equal. Used with no zooming whatsoever, and in standard 5-megapixel mode, and you get the most oversampling benefit; at maximum zoom, or when you're working with maximum resolution images, you get no oversampling at all.
As for video, there's a persistent frustration at not being able to shoot stills while simultaneously recording video, but otherwise the 1020 PureView is capable of some solid 1080p recording. Audio quality is particularly notable, and the noise cancellation is effective.
Phone and Battery
Nokia outfits the Lumia 1020 with a 2,000 mAh battery, though that can be expanded using the optional camera grip which integrates an external power-pack, but which wasn't available for our review. Alone, longevity depends greatly on what you're asking the Nokia to do. With push-email turned on, and a typical mixture of calls, messaging, browsing, navigation, some photography, and multimedia playback, the Lumia 1020 lasted a regular day.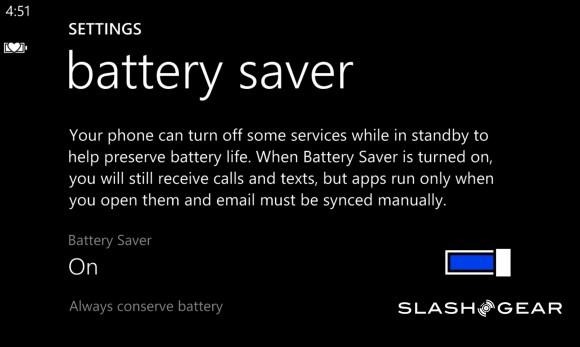 Lean on the camera, however, particular the Xenon flash, and you'll find the power is crunched through more rapidly. Nokia's "computational" approach to photography takes its toll on the processor, and that has an impact on how long the phone will last. With heavy use of the PureView-related features, we needed a top-up on the battery by late afternoon.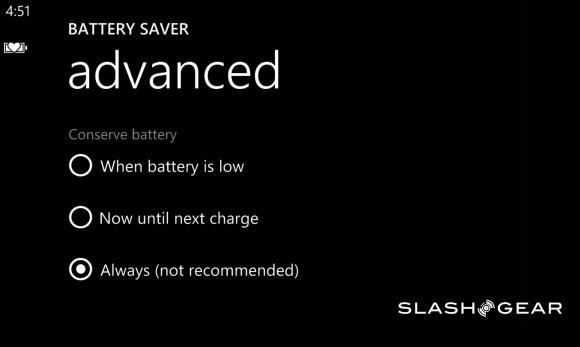 As for calls, we had no problems on AT&T's voice network, with no dropped calls and good background noise cancellation from the Lumia 1020's dual microphones.
Wrap-Up
It's clear that the Lumia 1020 isn't for everyone. The size of the phone, although considerably improved over the 808, is still more of a pocket-filler than the flagships running iOS and Android, and while the PureView system itself is impressive, not everybody needs the flexibility that it offers.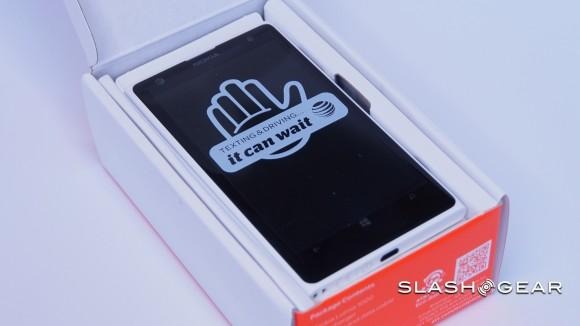 Yet it's a legitimate halo product for Nokia, and a fitting device to bear the PureView brand. Where the Lumia 92x series spurred arguments over whether they were "true" PureView, given their more mainstream sensor sizes, the Lumia 1020 has no such crisis of identity. Fire off a frame at the right time, and the phone is capable of simply superlative shots, easily embarrassing just about every other smartphone camera out there on the market today, not to mention many point-and-shoot compacts.
Our reservations are down to the core hardware – and here we blame Microsoft, not so much Nokia – however, and the processing delay introduced as PureView's computational demands bump against Windows Phone's chip limits. The lag between shots is the big fly in the Lumia's ointment, and there's a sense that Nokia's rush to get PureView and Windows Phone working together wasn't quite matched with Microsoft's own urgency to green-light newer, more capable processors.
It's that, more than anything, that keeps the Nokia Lumia 1020 in its niche position. Stomach the intermittent pauses and the PureView camera system is incredible, but everyday users convinced by Windows Phone might find the Lumia 925 offers a better balance of optics, usability, and design. Nonetheless, when PureView delivers, it's hard not to be charmed by Nokia's photography obsession.