Nokia hops aboard wireless power bandwagon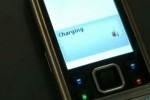 One of the things I always hate the most when my cell phone needs charged is that I know I will end up crawling around under the desk trying to find the cable to plug my phone in. I was so glad when WildCharge came out with a wireless charging solution for the iPhone and gladly gave up my charge and sync port to never have to plug in a wire again. There are lots of companies seeing the potential of wireless power and one of the latest to take up the cause is Nokia.
Nokia has announced that it has joined the Wireless Power Consortium (WPC). According to the WPC, wireless charging is ranked in the top 20% of consumer lifestyle demands for mobile phones and gadgets. Reports claim that as much as 80% of consumers say wireless power is something they would use with most electronic devices each time they charge.
I can say that a future where I can walk into my office and sit my iPhone, my notebook, my digital camera, and any other gadget on the same wireless charging plate and walk away will be a happy day indeed. In fact, I would like to see the tech make its way into desks so I can just put my stuff on the desk and charge it. That would be a fantastic feature. The first step towards the wireless charging world is a universal specification like Qi, and the WPC is working on it.