Nokia holding Lumia 900 launch party this Friday in NYC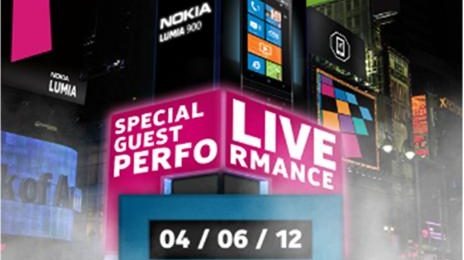 Nokia is making a lot of noise with its latest campaign, all in an attempt to try and crack the United States smartphone market with the Lumia 900. Over the weekend we saw the Smartphone Beta Test website spring up, mocking the iPhone over Antennagate and certain design elements. Now, the company has revealed that its planning to hold a launch party in New York City on April 6th to celebrate the launch of the Lumia 900 on AT&T.
The party will kick off at Times Square this Friday at 7pm. Nokia note on the invitation flyer that there will be a live performance with a "special guest", but there's no word on who will be making the appearance. The April 6th party also lines up nicely with the countdown found on the Smartphone Beta Test website, which is set to expire on Friday.
Meanwhile, the Lumia 900 will officially launch on AT&T on April 8th. The phone will cost $99.99 on a two-year contract, and be available in black or cyan. A white version will also be available on April 22nd.
Those specs again, in case you don't have them committed to memory by now: a 4.3-inch ClearBlack AMOLED display with an 800x480 resolution, 1.4Ghz single-core processor, 512MB of RAM, an eight megapixel camera with Carl Zeiss lens and 720p video recording, plus LTE connectivity on AT&T's network. It's all running on Windows Phone 7.5.
[via WPCentral]