Nokia HERE improves transit info, no app update required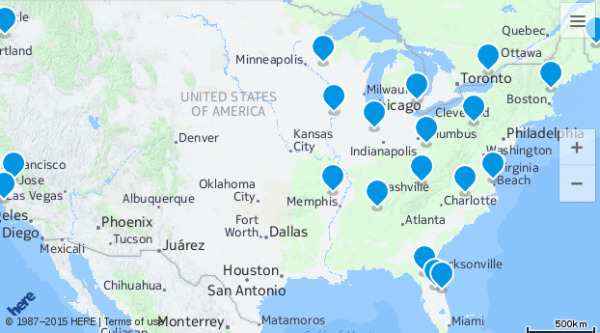 While Nokia will be largely remembered for its once glorious mobile and smartphone past, it is trying to forge a new image, and it might actually be successful in doing that. One of its latest, and so far its biggest, ventures is in the area of mapping, competing head on with the likes of Google Maps. But HERE Maps isn't a desperate attempt at relevancy. It is actually a formidable contender in this not yet crowded space. And its latest news just proves how much it can go even by itself.
Maps and navigation are one thing but trying to discern traffic data, especially public transit, is a whole different business. Google offers that kind of information both within Maps itself as well as from crowd-sourced Waze. Nokia is taking a slightly different route to provide that information to its users. It makes deals with transit operators around the world, which hints at just how much work is needed for that feature.
Nokia, however, sees that not as a problem but as a challenge to overcome, and in its latest update it is showing how much it was able to accomplish. At the request of a user, they added transit data from Metro Tasmania, the state's largest public transport company. HERE now also adds information for Fredericton, New Burnswick in Canada and 19 cities in the US. It added Rennes and Marseille in France, Granada, Huesca, and Avila in Spain, Mangalore, Nagpur, Rajkot, and Jaipur in India, just to name a few. Nokia definitely has been busy, but there is still a lot more to cover if it wants to really be at the top.
HERE Maps actually doesn't need to try that hard, at least not yet. It already has one significant advantage over its rivals on Android or iOS thanks to its offline maps support. As our review of the app's launch for the iPhone showed, the data savings that HERE offers is a clear winner. The amount of offline maps you can download is limited only by your device's storage space. And its "hybrid engine" is smart enough not to redownload parts that you already fetched just a bit earlier. Despite the bias some might have against Nokia, HERE Maps is definitely worth taking a second look.
The updated transit information is all being pushed on the backend, so no need to wait for app updates to see the changes.
SOURCE: HERE Maps