Nokia foldable phone could be joining the fray later this year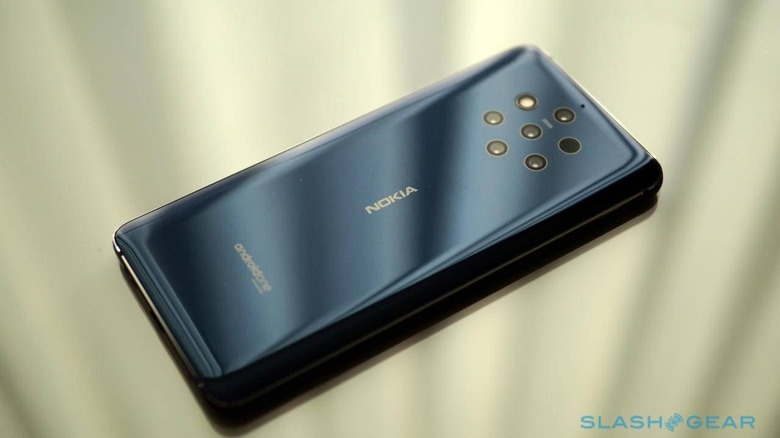 What was once thought to be not only impossible but also infeasible is now starting to become the next big smartphone trend. Despite the costs, foldable devices or at least their prototypes are popping up left and right. The Motorola Razr and Samsung Galaxy Z Flip are just the opening salvo and 2020 might end seeing HMD Global launching its own take on the form factor. That despite the company's struggles in maintaining its business and launching its products.
It's really not much of a surprise to hear that HMD Global wants to join the foldable party. After all, it has flooded the market with no small number of smartphones, all of which applied some trendy design or feature. The most unique of them all is probably the Nokia 9 with its unusual take on multiple cameras, a phone that Nokia has so far failed to follow up.
And that's where HMD's problems begin. Sources claim that it has ditched its plans to launch a Nokia 9.1 because its Snapdragon 855+ would already be dated by the time it debuts. Instead, the Nokia licensee is skipping ahead to a Nokia 9.2 PureView with a Snapdragon 865 already inside.
Curiously, rumors also swirl around HMD dropping Light's cameras in its next flagship. For all the hype, the unique penta-lens setup ended up being a dud and only tarnished the PureView name. We won't, however, find out until June at the latest, as that's when the Nokia 9.2 PureView might launch.
Delayed and disappointing might be the theme of HMD Global's mobile business despite what seemed to be a promising start. HMD Global built a reputation around vanilla Android experiences and affordable prices but it may be having difficulty catching up to its fame. The company is in the process of relocating its business outside of China and reducing its workforce, which could also end up causing more delays.