Nokia E51 available in Germany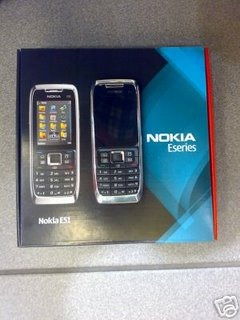 The E51, which was announced last September, is now available for purchase in Germany. It's a business phone, and it can perform business functions like Speedy Gonzales himself with its 3G HSDPA and WiFi connectivity.
You can even use VoIP on the phone when you have a WiFi connection in order to save money. There is also a 2MP camera that has a 4x digital zoom.
Add to that list the FM radio and MP3 Player and this is rounding out to be a nice phone for even non-business users. You can get it now in Germany for about 300 to 350 Euro.
Nokia E51 Released, Widely Available [via celladdictblog]