Nokia DT-903 Smart Wireless Charging Plate hands-on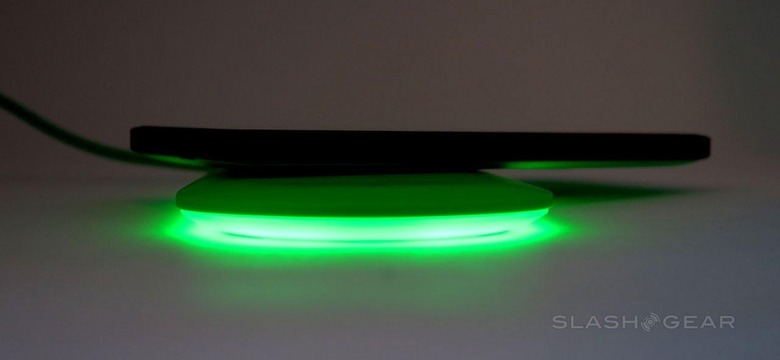 This week one of the last Nokia-branded devices to be released by Microsoft is hitting shelves: the Nokia DT-903 Smart Wireless Charging Plate. This device might appear to be a standard Qi-compatible charging plate at first glance, but once you've got your phone sitting on top, the light-up intelligence of the device becomes clear. This device works with an included USB cable which can plug into its included wall socket or your PC for charging and data transfer – and it comes in bright green!
This color green matches the standard eye-blasting color scheme set by Lumia smartphones over the past several years. You'll also be able to get this device in orange or white.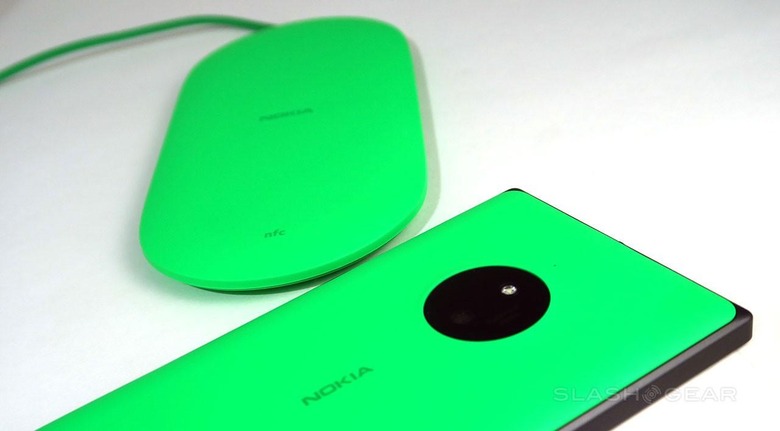 Every single device we tested with this charger – so long as it had Qi-standard wireless charging abilities – charged with great ease. The special abilities come with Windows Phone devices like this Lumia 830.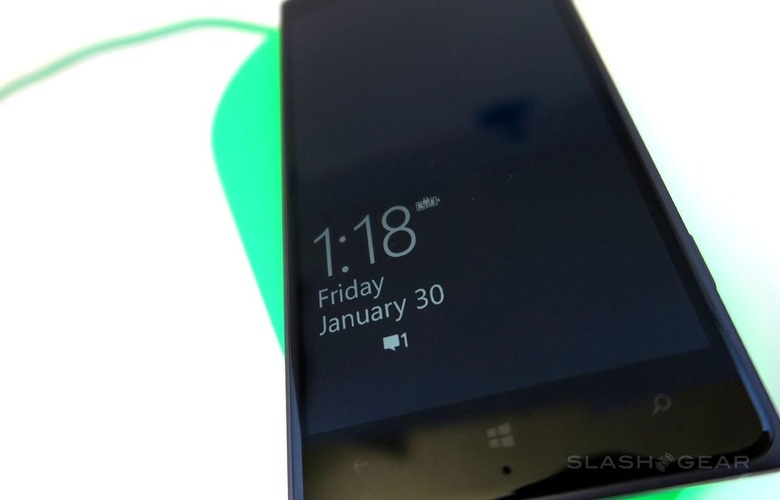 When you get a notification for missed calls, text, and emails, the light under the hood of the charger lights up. You can also set the light to be off entirely or constantly on – so long as you're charging.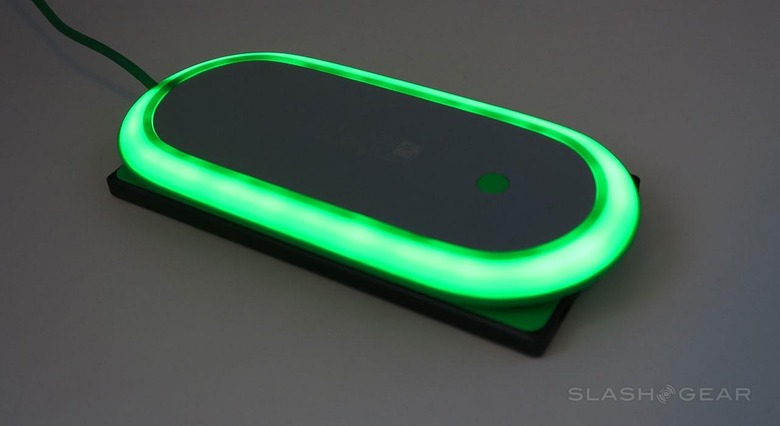 The image above shows the underside of the charger – you're going to want to use it right side up.
The Lumia 830 we're working with here has the ability to change out covers at will. Many Lumia smartphones work with wireless charging right out of the box, and several others work with this ability with a special Microsoft-made interchangeable charging cover.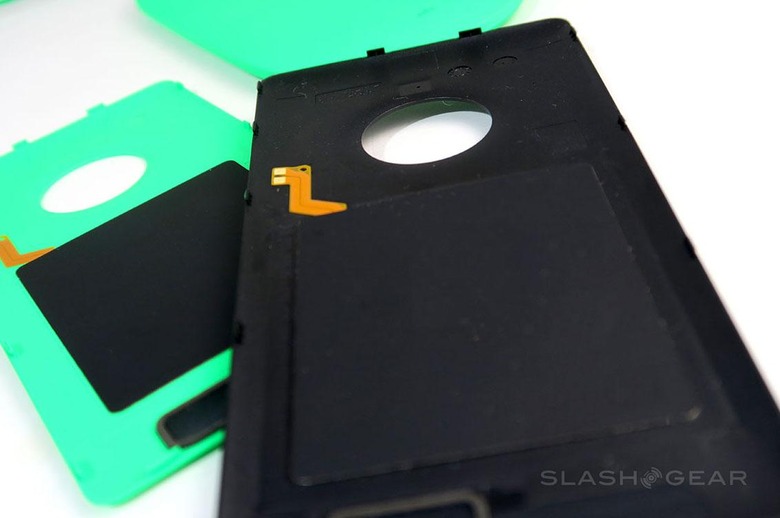 The Nokia DT-903 Smart Wireless Charging Plate is popping up this week at Microsoft stores for $59 USD. You'll find it online first, then in stores across the country.