Nokia Drive+ Beta Opens To All Windows Phone 8 Users In US, Canada, UK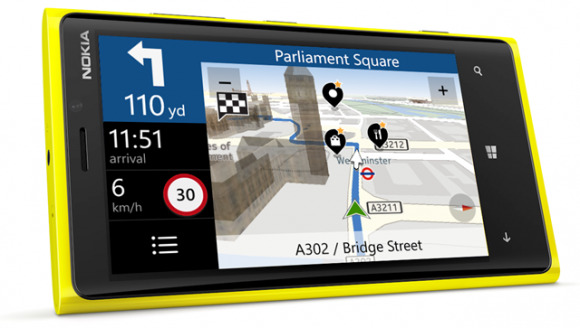 Windows Phone 8 users are getting a bit of good news today, as the Nokia Drive+ beta has opened up for all WP8 users in the US, Canada, and UK. Nokia Drive+ is Nokia's shot at turn-by-turn navigation, but the service offers a lot of other features that are worth paying attention to. Previously, the app was exclusive to those using a Lumia 810, 820, 822, or 920.
Now it would seem that Nokia is a bit more comfortable with where the app is at, opening the floodgates to Windows Phone 8 users in those three countries listed above. Keep in mind, though, that Nokia Drive+ is still in beta, so therefore might be a little rough around the edges in some places. Just as well, Microsoft and Nokia would like feedback on the app as development continues, and users can share their thoughts by tapping the in-app feedback tab.
In addition to turn-by-turn navigation, Nokia Drive+ offers offline maps and speed limit warnings. The app will still alert you with those speed limit warnings even when you aren't using it for turn-by-turn navigation, which is quite handy indeed. You'll be able to tell Nokia Drive+ to avoid things like dirt and toll roads if you wish, with the app switching to night mode automatically and thus making it easier to see the screen at all times.
There's no word yet on when Nokia Drive+ will roll out of beta, or if the beta will become accessible to users in other countries. In any case, if you've got a Windows Phone 8 device and you're living in the US, Canada, or the UK, you can grab the app from the Windows Phone 8 Store today. Keep it tuned here to SlashGear for more information on Nokia Drive+!
[via ZDNet]