Nokia: Cheap Windows Phones Will Reach Market "Very Quickly"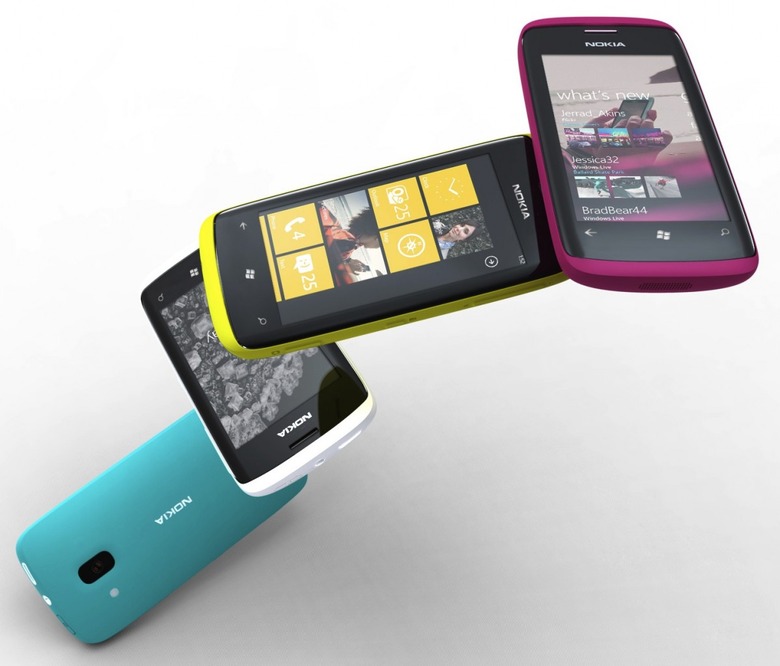 Nokia has promised low-cost Windows Phone 7 smartphones "very quickly", addressing concerns that the Microsoft OS would drive up prices of the Finnish company's smartphone range. Nokia CEO Stephen Elop confirmed that "we have become convinced that we can do that very quickly" having revealed that one of Microsoft's key messages throughout negotiations was that Windows Phones could readily hit "a very low price point."
Mobile World Congress 2011 this past week proved something of a flop for Windows Phone, with new Android devices dominating the line-ups of most manufacturers. Nokia itself has said that its first smartphones running the platform aren't expected until later in the year, and SlashGear is hearing that carriers are responding negatively to increasing pressure from Microsoft to promote devices.
One of the current issues is pricing, with Microsoft's stringent minimum specifications and inflexibility on modifications leading to an expensive range of functionally very similar handsets. Broader support for chipsets other than Qualcomm's will be one important step in that process; earlier this week, ST-Ericsson confirmed it was focusing strongly on the Windows Phone platform.