Nokia C3 launch prompts Apple-style queues in Indonesia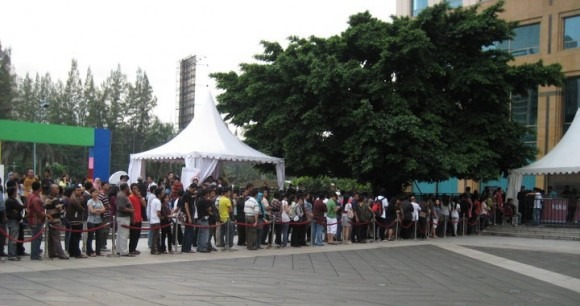 It's not just Apple that gets the customers lining the streets.  The mobile-hungry people of Indonesia have shown themselves equally willing to spend their time queuing for a new device, only this time it's Nokia's new budget messaging-centric C3 grabbing the attention.
That might come as a surprise to some, used no doubt to eye-catching iPhones and iPads rather than the Finn's handsets, but when you factor in the fact that the C3 is around €90 it works out to a reasonably tempting, reasonably affordable device.  That's in no small part down to its S40 OS, which has left Nokia plenty of left over development money to spend on the hardware QWERTY keyboard, 2.4-inch QVGA display, 2-megapixel camera, Bluetooth, FM radio, 3.5mm headphone socket and microSD card slot.  It also gets 1-click access to various social networks, including image uploads, via Nokia's Communities app.
There's no report on exactly how many people joined the queue and how long they waited overall, nor what they thought of the C3 after they unboxed it.  Anyone in Indonesia care to let us know their first impressions?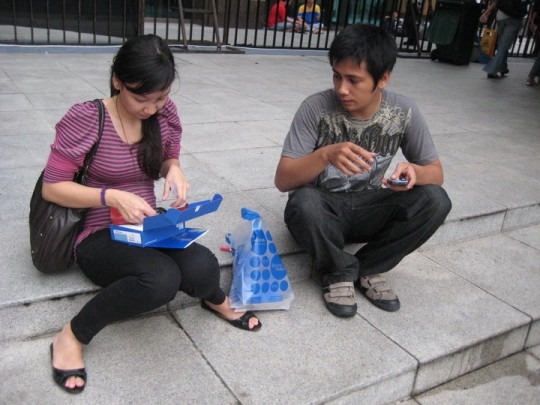 [via TheNokiaBlog]