Nokia Booklet 3G to cost $799?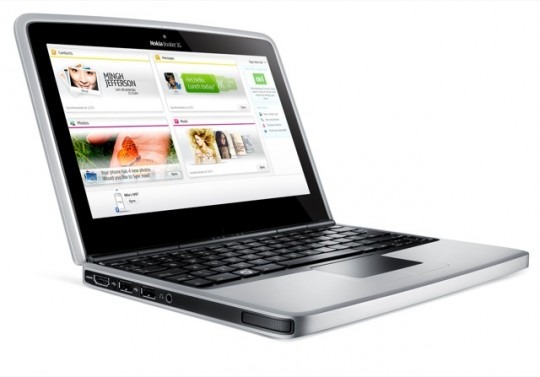 Pricing for Nokia's Booklet 3G is so far unconfirmed by the Finnish company themselves, but according to sources speaking to NetbookNews it's likely to be a $799 device.  As for the specific Atom processor Nokia are using, that's tipped to be the Z530, a 1.6GHz chip with 512MB cache and a 533MHz FSB, likely putting it on a rough par with today's Atom N270 netbooks.
What still seems unlikely are Nokia's claims of 12hr battery life.  While the company is yet to confirm what sort of power pack is lurking inside the aluminum casing, the 1.25kg weight and plethora of wireless connectivity options – including WiFi draft-n, 3G UMTS, Bluetooth and GPS – would seem to discount the exceptionally large battery that you'd presumably require to leave more than a couple of those radios switched on and yet still get anywhere close to that level of runtime.
Of course, they may have something to seriously surprise us with next week at Nokia World, but even with their history of frugal cellular technology it's hard to see the Booklet 3G effectively skip a generation of power/connectivity compromise.  Their key strength is their established distribution network, and their familiarity with the sort of subsidization schemes that are common on phones and which we've seen experimented with in 3G-equipped netbooks.  If they can successfully leverage that – and thus bring down the outright $799 purchase price – then the Booklet 3G could still stand a chance.