Nokia Bluetooth Competition Finalists Displayed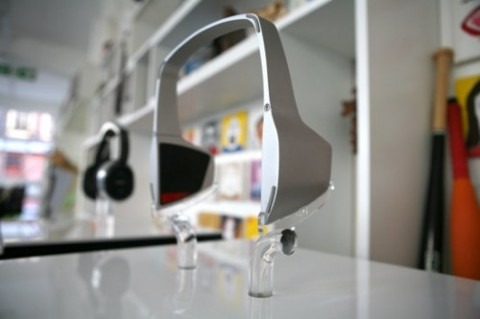 A Nokia-sponsored Bluetooth headset design competition has prompted some interesting entries, ranging from the Daft Punk inspired to devices modeled on Michael Jackson and R Kelly.  Entrants were asked to create a stereo Bluetooth headset with a design prompted by their favorite piece of music; around 8,000 entries were received in just three months.
More finalists shown after the cut
Nokia actually made the selected finalists, which will go on display at the Nokia Regent Street Flagship store in London in April.  Some of the designs are quite tame, whereas others – such as the "Graveyard Shift" headset modeled after Michael Jackson's Thriller – would probably attract a little too much attention if you wore them on the bus.
Still, all of them are fully functional, and we can only hope Nokia give in to temptation and stump up for a limited-edition run of commercial versions.  The silver "Robot Rock" headset, inspired by Daft Punk's Robot Rock, is my personal favorite.
[via Generation MP3]