Nokia Belle upgrade on Feb 8 2012 tips yanked site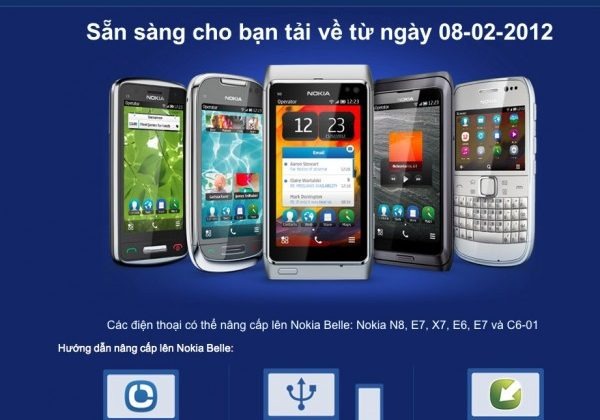 Nokia has apparently confirmed a February 8 2012 release date for Nokia Belle, the software update to Symbian on the Nokia N8, E7, X7, E6 and C6-01, though the announcement was seemingly premature. A news page regarding Belle was posted by Nokia Vietnam but subsequently yanked – you can see it in Google's cache -
Nokia Belle has already been seen on the market in the shape of the Nokia 700 – our review of which is here - but the upgrade for earlier handsets was a little longer in coming. The company had originally expected to release Belle in Q4 2011, bringing Anna-based phones up to speed, but that was subsequently delayed.
Nokia 700 hands-on:
[vms 41126d7bbd4b692ccbd9]
Belle brings with it an arguably more Android-style interface, with greater flexibility over widgets and iconography on the homescreen, a pull-down notifications bar with settings shortcuts, and a generally more polished user experience. Nokia's decision to yank the launch page could be a change in strategy, a sign of a premature reveal, or just housekeeping: after all, as you can see in the screenshot above, the E7 is mentioned twice.
[via My Nokia Blog]