Nokia Beacon 1 Review: The mesh network basics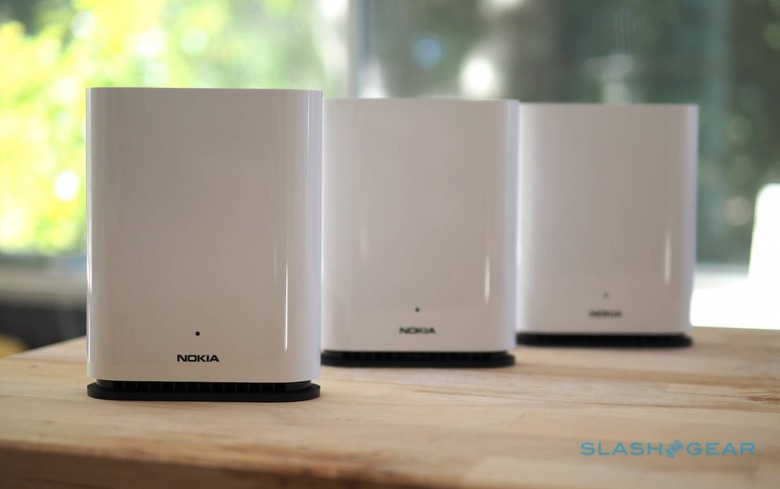 Nokia may not be the first name you think of when it comes to home networking, but the company is making quiet inroads into mesh networks. Nokia Beacon 1 is its entry-level product, a sub-$250 system for three that promises to extend your internet connection across expansive homes or through each story of a multi-level houses.
Nokia sells the Beacon 1 both as a single unit, for $99.99, or as a pack of three for $249.99. The company says that a single Beacon 1 is good for up to a 1,500 square foot space; three can deliver up to 4,500 square feet of coverage, or handle multi-level homes. You can of course continue to add units to build out coverage if you need it.
Each Beacon 1 unit is fairly compact: 5.9 inches high, 4.5 inches wide, and just 1.6 inches thick. Unfortunately there's no wall-mounting option for the white and black plastic boxes, which seems a missed opportunity given the dimensions. On the back there's a gigabit ethernet port into which you plug your modem, and a second gigabit port for wired devices. Unlike some routers there's no USB port to add shared storage or a printer.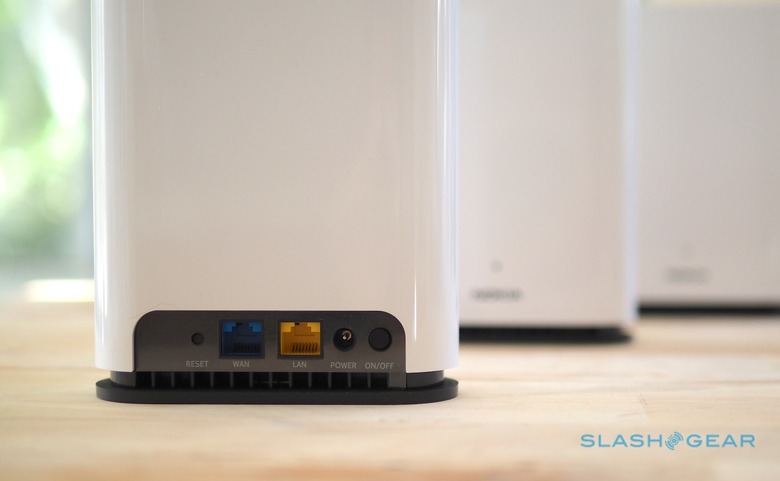 Setup is straightforward, and done either through Nokia's app for iOS and Android, or the router's own web interface. For the former, you snap a photo of the QR code on the base of each unit to add them to the same mesh network. Nokia preconfigures an SSID, WiFi password, and admin password, but you can change all three yourself. Oddly, the default WiFi and admin password are the same.
There are some neat touches. Since only the primary unit in a wireless mesh needs to connect to a modem, each satellite unit allows you to use both the ethernet ports for devices. Alternatively, you can use a wired backhaul to connect each mesh point together, though I suspect most people won't.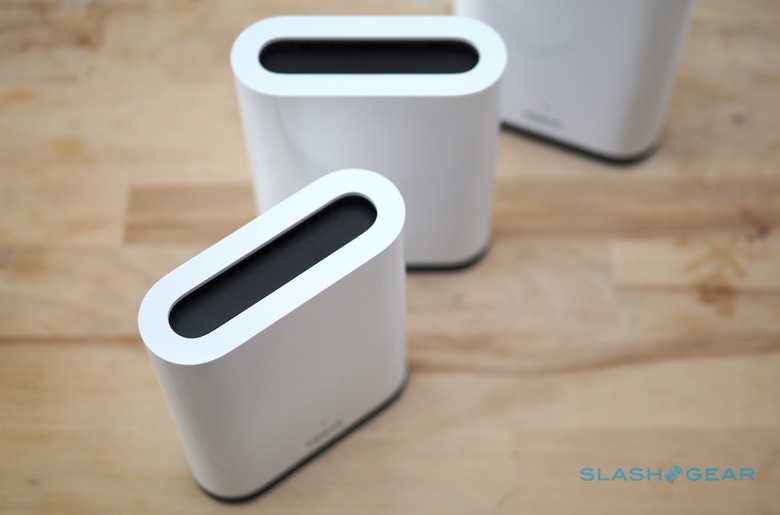 That's a shame, as each mesh point would get better speeds in that situation. Each unit has a dual-band 2x2 AC1200 radio: what's now known as WiFi 5. Theoretically, the Beacon 1 supports up to 867 Mbps on the 5GHz band, or up to 300 Mbps on the 2.4GHz band.
Problem is, without a third band to dedicate to the backhaul, mesh communications between each of the three Beacon 1 units have to share bandwidth with the WiFi devices actually using them. Nokia's app gives you feedback on the connection strength between each point in the mesh as you add them to the system.
Your experience with WiFi devices, then, depends significantly on which Beacon 1 they're connected to. If that's the primary unit – i.e. the one connected directly to your modem – speeds can be impressive. Beacon 1 was faster in that primary node situation than Google Wifi.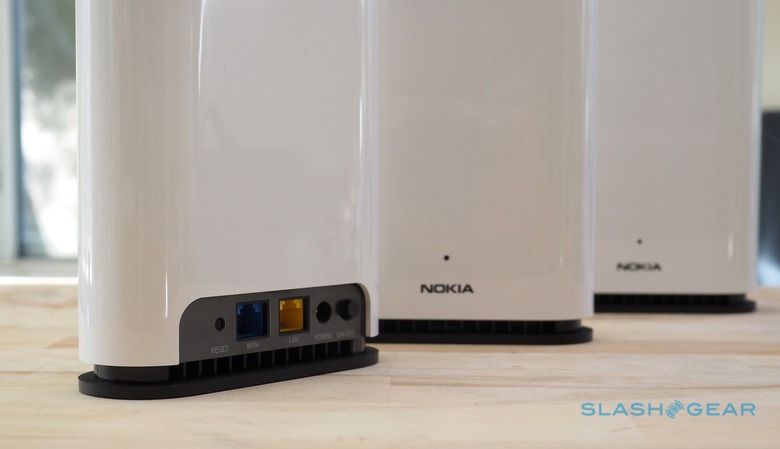 Get online via a mesh satellite, however, and it's a lot less impressive. Then the results flipped, with Google Wifi's satellite showing less in the way of signal loss. There was still enough bandwidth for stable video streaming, but if you're paying for a fast internet connection this isn't the best way to share it around the home.
Nokia includes a handful of features for managing a network, but they're neither as comprehensive nor as straightforward to use as what we've seen on Nest Wifi, Eero, and other platforms. The Beacon 1's parental controls, for example, basically amount to turning WiFi devices on and off in the app; log into the web interface and you can schedule when that happens by MAC address. However there's no smart filtering, and while other routers allow you to set the level of content your kids can access based on age appropriateness, with Beacon 1 it's all or nothing.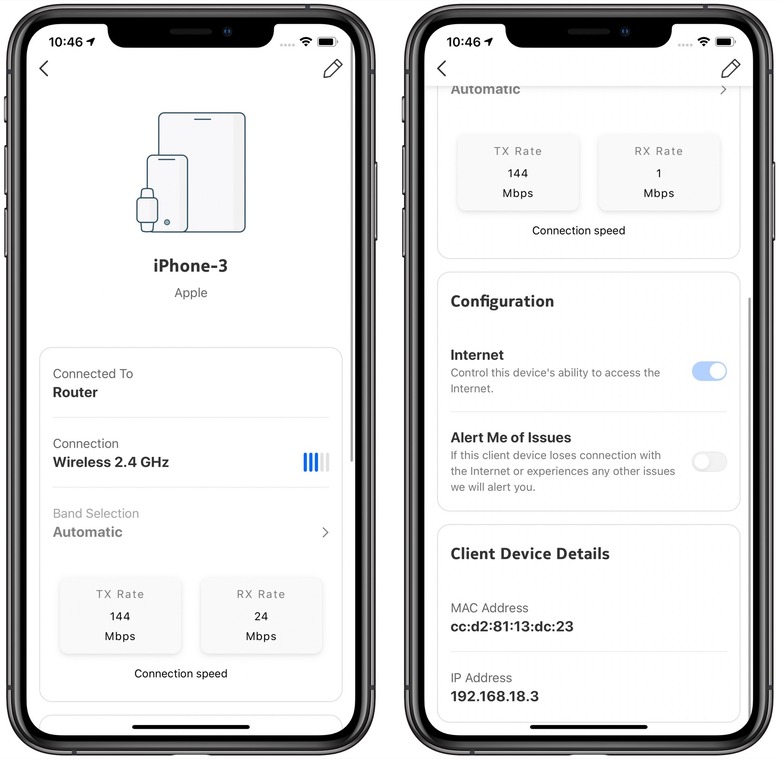 There's no malware filtering, virus blocks, phishing warnings, or other advanced security, either. Whereas other routers make it easy to prioritize a certain device – like a games console, for example – for bandwidth, you can't do anything like that in the Beacon 1's app. Nokia's web interface offers Quality of Service (QoS) settings, but it's old-school and you'll need to understand exactly what you're doing rather than having your hand held through the process as with other recent routers.
Considering for the same price as the Beacon 1 3-pack you can get a Google Wifi 3-pack, I'm struggling to think of many reasons why you'd go for Nokia's system. One possibility might be a general fear of Google: while Beacon 1's app demands you set up a Nokia account if you use it to install the system, the web interface does not. Google Wifi, in contrast, can't be used without a Google account.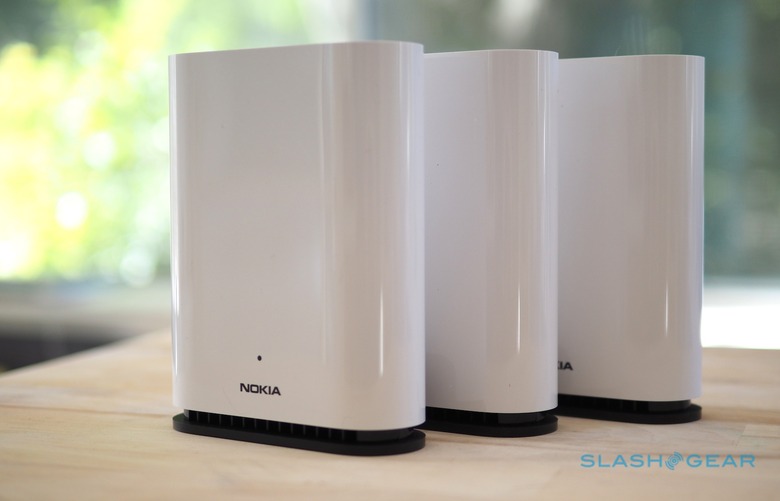 Still, considering the better mesh performance from Google Wifi, and the easier to use features, Beacon 1 is a tough sell. Nokia does offer a more advanced version, Beacon 3, which has more radios and promises better performance. It's also, however, $400 for a pack of three.
Nokia Beacon 1 Verdict
Not every mesh network is created equal. While I can forgive Beacon 1 for omitting WiFi 6 – it would make the price considerably higher – the reality is that there are better ways to share an internet connection around an expansive, or multi-level home. Nokia's underwhelming app and web portal aren't as easy to use as those of rival systems, and families looking to enact granular control over what their kids are viewing will find they're basically on their own. Nokia Beacon 1 works, but for most people wanting to iron out some WiFi deadspots at home there are easier ways to do it.