Nokia & AT&T Team Up for Calling All Innovators Contest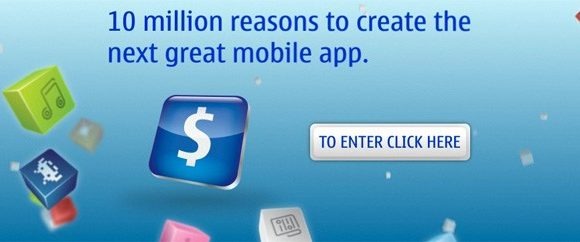 One way for Nokia to make some headway into the United States market, is to team up with one of the largest wireless carriers in this neck of the woods. And while Nokia's longevity is a topic of contention for a lot of people out there, that's not stopping the company from doing what they can to make sure that Nokia's a household name, some day. First step in that process, at least in Nokia's eyes for the moment, seems to be getting application developers, or innovators, onto the Symbian track, and what better way to do that then to offer them a load of money for their efforts? That's where the Calling All Innovators developer contest comes in, where a steep quarter of a million dollars is at stake for top prize.
While AT&T may be an interesting choice for the team-up, they are indeed the second largest wireless carrier in the United States, so it makes sense. Interestingly enough, AT&T is only offering the Vivas and some refurbished E71x units right now, so it doesn't seem like they're giving any kind of priority to Nokia on the phone front, at least not right now. Nor have they said they would be carrying the N8, which is the device in focus for the development contest.
The rules are pretty straight forward: design an application for the Nokia N8 by January 28th, 2011. If yours reaches the top of the heap in Nokia's eyes, then you'll be rewarded with a cool quarter of a million dollars. If you happen to not get first place, no worries, because you still have a chance at hitting that runners-up column. Nokia is going to choose 17 lucky developers to still get their hands on $150,000. If this contest works out for Nokia, and the company can push forward some outstanding third party applications, then it may indeed attract the attention of some customers who may never have given Nokia a second look before in the past. Will AT&T announce something on their own part soon? Perhaps. Considering the team-up here, it could be very possible.
[via Nokia]