Nokia and Sony Ericsson announce dire Q2 financial reports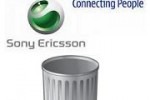 It's hard to put a positive spin on this; let's just say we'd hate to be Nokia or Sony Ericsson shareholders today.  Both companies have announced their Q2 2009 financial results, and they each make for sobering reading.  Nokia have revealed net sales of €9.9bn ($13.99bn) for the quarter, down 25-percent from last year, while Sony Ericsson made sales of €1.7bn ($2.4bn), down 40-percent from last year.
In terms of actual numbers of devices shipped, both companies saw a fall from the same quarter in 2008.  Nokia shipped 103.2m, down 15-percent (though up 11-percent on Q1 2009) while Sony Ericsson managed just 13.8m, down a huge 43-percent on last year and down 5-percent on Q1 2009.
It doesn't look like a significant upturn is on the cards, either.  Nokia are predicting either the same or only slightly better mobile industry device volumes in Q3 2009, while they reckon overall, volumes for the year will be 10-percent lower than in 2008.  Sony Ericsson think 10-percent is the minimum by which it will shrink, and don't expect their cost restructuring programs to show a significant impact until the second half of 2010.