Nokia A1 Plus/Nokia 9 might be the flagship smartphone to beat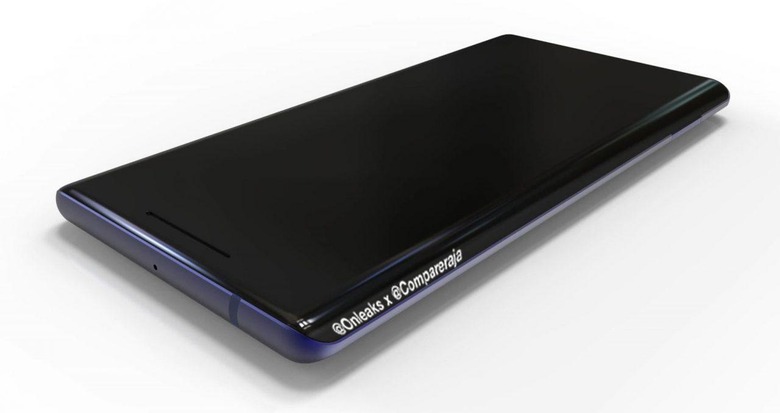 Move over OnePlus 6, there might be a new Android darling soon. We have most of the flagship Android phones this year, save for one or two still to come, and thought we've seen them all. HMD Global and Nokia, however, may have something still up their sleeves. A certain Nokia "A1 Plus" or "A1P" or "AOP", which could be the Nokia 9, has been mentioned in a recent leak and, given the OEM's reputation, it might have the best combination of hardware and software this year.
The Nokia 8 Sirocco is currently the flag bearer for HMD's Android phones but it has one flaw that makes its reign a bit shaky. It runs on a Qualcomm Snapdragon 835, last year's premium mobile platform. This Nokia A1 Plus, on the other hand, is said to run on the latest Snapdragon 845 and it is hardly its only selling factor.
It will allegedly also have an in-display fingerprint scanner, also known as fingerprint on-display or FOD. This would make it the third manufacturer after Vivo and Xiaomi to use the technology. Of course, that doesn't necessarily mean it will adopt some eccentric solution for the front-facing camera but it's still nice to see HMD applying something novel.
And then there's the "high-risk" camera. WinFuture has no clue what this means either but the foreboding term does call to mind earlier rumors of a penta-lens camera that never came to pass in the Nokia 8 Sirocco, a.k.a. the "A1N". If this is indeed the Nokia 9, that may finally come to pass. If there's any truth to it, of course.
So it has the hardware and HMD has definitely proven it has the software. While it does sound a lot like the OnePlus 6, sans FOD and possibly QHD+ bezel-less screen, HMD Global's commitment to a pure Android experience trumps Oxygen OS. Now all that's left is to wait in August or September to learn about its price. Though if the Nokia 8 Sirocco is any indication, it might be A1 Plus' biggest weakness.