Nokia 9 renders hint at curved edge screen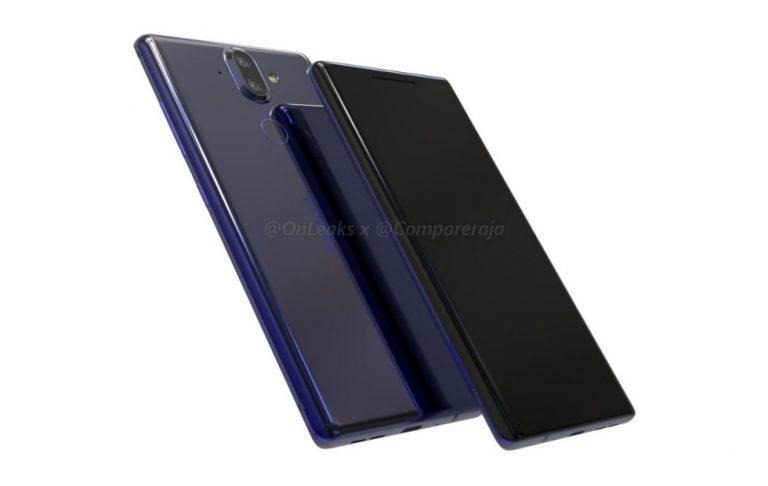 The Nokia 8 isn't even out in some major markets (like the US) yet, and there is now word, and a few pretty 3D renders, of a Nokia 9 going around. It seems that the Nokia 8 isn't yet Nokia and HMD's premium race horse, at least not as far as looks go. Though it might be the Nokia 8's equal in terms of specs, based on these images done by OnLeaks for CompareRaja, the Nokia 9 will jump on the bezel-less and curved edge display train that Samsung is currently driving.
Specs wise, the Nokia 9 sounds rather plain and might even be, in at least one way, sub par to the Nokia 8. It will run on a Qualcomm Snapdragon 835, which hints that it could be released this year or very early 2018 at the latest. There will, however, only be 4 GB of RAM, unlike the Nokia 8's 6 GB. Internal storage is set to 64 or 128 GB.
What will set the Nokia 9 apart from the brood is its design. It has curves all around the edges, especially at the sides. The back and front seem to meet together in one curved whole, not unlike Sony's "Loop" design. But unlike Sony's, the Nokia 9's display seems to also curve at the edges, more like the Galaxy S8. That screen will supposedly be a 5.5-inch QHD one. There is nothing yet that suggests it will follow the same bezel-less route as the Galaxy S8, though that is being expected.
The renders also show a vertically arranged dual camera, but has nothing to spark one's interest yet. Despite boasting of Carl Zeiss lenses, Nokia's camera on the Nokia 8 was hardly anything to write home about.
No word yet on when Nokia and HMD will announce the Nokia 9, especially since it doesn't seem to follow the conventional smartphone release cadence. Given the hardware, however, it should probably happen before something like a Snapdragon 836 or 840 is announced.