Nokia 9 images are here: 5 lenses, bonkers reality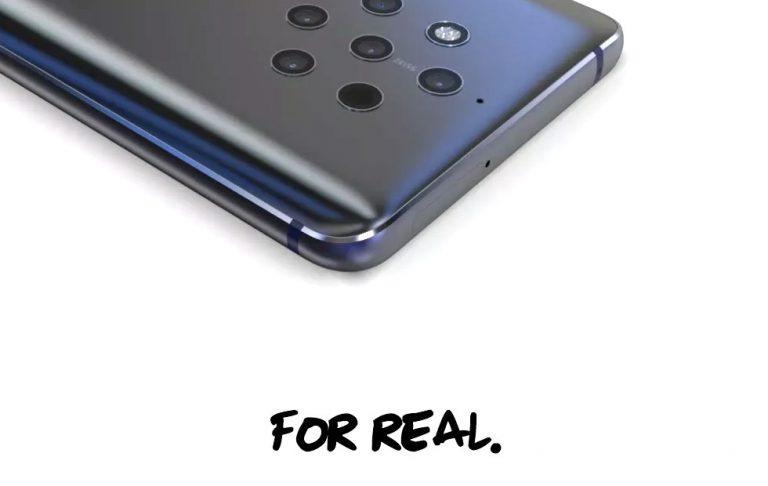 The Nokia 9 – or whatever it'll be called – was leaked today in a set of hyper-realistic renderings. A set of leaked CAD drawings of the next Nokia phone were leaked to the creator of the images you're about to behold. Given the track record of this creator, we have no reason to believe these are anything less than a 3rd-party-rendered set of views of the real deal, coming later this year or in early 2019.
The leak comes from OnLeaks and was posted to 91Mobiles. Per usual, OnLeaks got ahold of CAD specifications for the smartphone. These drawings usually go to case-makers and the like, preparing them for making the hardware that covers, protects, or accentuates the hardware made by Nokia. And by Nokia I mean HMD Global, the company that owns the Nokia brand and distributes Nokia smartphones.
This device is likely set to be revealed in full either very late here in the year 2018 or very early in the year 2019. At that time it'll probably be called Nokia 9 or Nokia 9 PureView. I wouldn't be surprised in the least if HMD Global attempted to sell this phone worldwide – including inside the USA.
The Nokia 9 will likely sport the Nokia-original PureView brand for its absurd number of camera lenses on a single smartphone. This device was leaked with dimensions 155 x 75 x 7.9mm with a 5.9-inch display up front. Unlike most of its main competitors, this device's display does not have a notch. It does have very rounded corners, but no notch whatsoever.
NOTE: The brand PureView is different from Pure View. The Pure (SPACE) View brand is owned by the cheap phone brand BLU and has nothing to do with the Nokia brand PureView. Nokia PureView is a camera brand that stood for (and likely still stands for) high quality mobile camera technology.
Leaks suggest that the Nokia 9 will have a Qualcomm 845 SoC inside with a whopping 8GB RAM (or up to 8GB) with 128GB internal storage. This device is expected to have a 4,150mAh battery and will likely be sold for under $1000 USD. Or, if HMD Global wants to sell only very FEW devices, they'll sell it for a whole lot more.
We're expecting HMD Global to reveal this device either within the next couple weeks or inside the first couple of months of 2019. If they release the phone now, they run into the end-of-year holidays. If they release in the Spring, they run into the Samsung Galaxy S10. Either way, they might get lost!