Nokia 8 Android Oreo beta open to public, Nokia 3, 5, 6 coming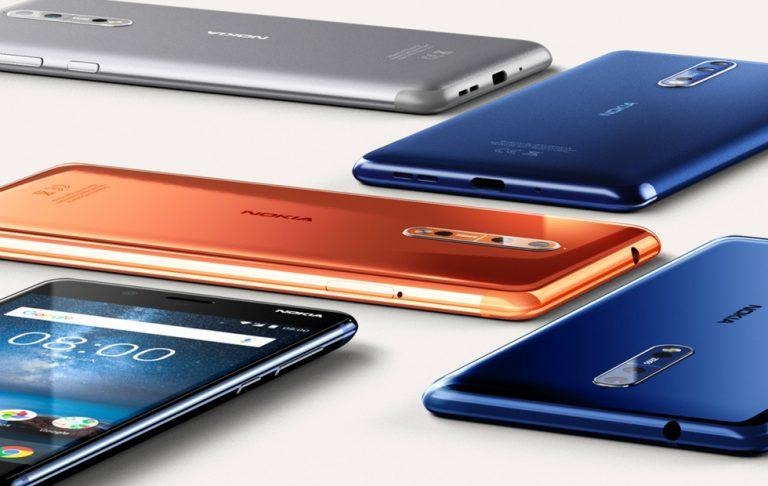 When the Nokia brand rose from the ashes of its unfortunate fate under Microsoft, it, together with HMD Global, promised one thing that many Android OEMs make but few deliver: quick Android updates. And not just the monthly security updates, mind, but also the big ones. So far, there has been only one major Android update since Nokia launched its handsets, Android 8.0 Oreo. And, so far, it hasn't yet rolled that out. The winds of change are blowing, however as Nokia opens up its new Beta Labs program, bringing with it Android Oreo for the Nokia 8.
Nokia seems to be working in reverse chronological order, but there is good business reason for that. Somewhat. The Nokia 8 is, after all, the company's flagship this year and it will undoubtedly get the most attention as far as such updates are concerned. At least until its next darling comes out.
Announcing Nokia phones beta labs! Be the first to test #AndroidOreo on #Nokia8 (physical Oreos not included!) https://t.co/91uhqstnnm pic.twitter.com/GNiNrK31B0

— Juho Sarvikas (@sarvikas) October 25, 2017
As a beta, the program doesn't come with any warranties. Use at your own risk. It's free though, so many might risk it. All you need is to sign up and provide your IMEI. Once that's done, you will be able to receive Oreo in its beta form via OTA, so no need to flash. You will, however, have to wait a bit or try to manually trigger the update through the Android Settings app.
But just so you know, Nokia hasn't forgotten about its older smartphones either. The Nokia 3, 5, and 6 are all scheduled to be added to its Beta Labs. It just doesn't have a timeline for it yet.
#Nokia3 , #Nokia5 and #Nokia6 will follow in pursuit! We are just starting with #Nokia8 now @nokiamobile #nokiamobilebetalabs . #staytuned

— Juho Sarvikas (@sarvikas) October 25, 2017
The case of the Nokia 3, however, is a peculiar case. It is, at the moment, actually still stuck on Android 7.0 while both the Nokia 5 and 6 are on Android 7.1.1. HMD is blaming it on the fact that its MediaTek processor still doesn't have a compatible Android 7.1.1 version for it. At this rate, the Nokia 3 might just as well immediately jump to Android 8.0 instead.