Nokia 7.2 US pre-orders begin at B&H Photo, Best Buy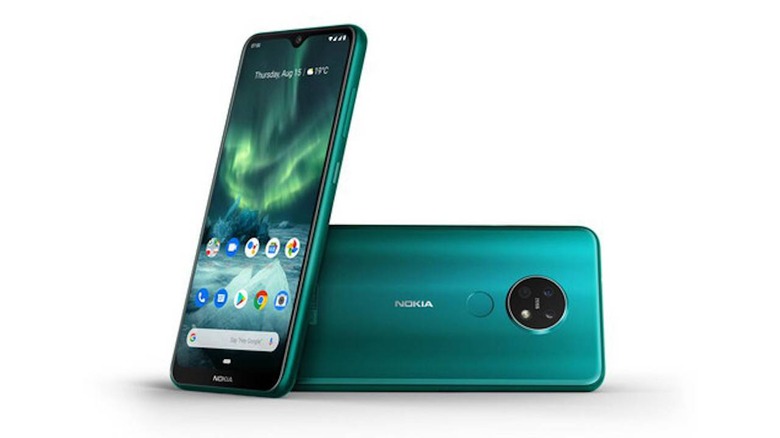 We may receive a commission on purchases made from links.
At IFA 2019, HMD Global announced a handful of handsets. Undoubtedly, the Nokia 7.2 is the most interesting of its Android batch of smartphones, featuring a mid-range processor paired with a hot new 2019 design. For Nokia fans, it's mostly a done deal and all that's left is for the company to launch in the US. Details of those have yet to be made official but a few retailers have disclosed pre-order details early.
As far as plain specs go, the Nokia 7.2 might not sound that remarkable. It runs on a Snapdragon 660 with 4 or 6 GB of RAM and 64 or 128 GB of storage. The 6.3-inch 2280x1080 screen has only a small notch without any gimmicks. To some extent, the Nokia 7.2 is a traditionalist with a rear-mounted fingerprint scanner.
It does have some more high-end features, or at least seemingly high-end ones. That comes in the form of the triple camera system that's enclosed in a circular bump along with an LED flash. After Huawei, Apple, and Google have adopted the square, it seems that more and more OEMs are adopting a circle design. Whether those three sensors will be up to snuff is a question for a full review to answer.
HMD Global didn't give any clue about the phone's availability earlier this month but retailers seem more than eager to fill in the blanks. Both B&H Photo and Best Buy have put up the Nokia 7.2 for pre-order, with B&H putting a September 16 date on the start of that period. When it will actually launch, however, neither retailer is saying.
Both do agree that an unlocked Nokia 7.2 will cost $349.99 in full. B&H Photo and Video offers both Charcoal and Cyan Green colors while Best Buy only has the Charcoal option. For $350, the Nokia 7.2 is yet another example of HMD Global's strategy of putting out affordable and updated Android phones, one that is seemingly working well for the company.