Nokia 7.1 Plus (X7) unofficially debuts in leaked render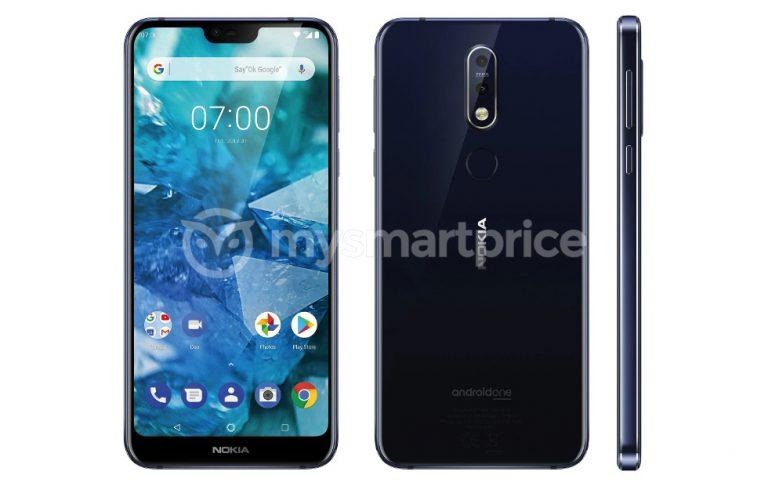 HMD Global seems to have adopted a two-pronged branding strategy when it comes to its Nokia smartphones. It launches a "X#" series model for China, followed by an "#.1 Plus" variant for the rest of the world. Barely a month after it did the latter with the Nokia 6.1 Plus and Nokia 5.1 Plus, HMD Global is now rumored to be preparing the Nokia X7 and 7.1 Plus. And judging by this first leak, it will mix new Nokia designs with old Nokia legacy.
HMD Global finally embraced the notch starting with the Nokia X6 (6.1 Plus) last May and we saw it again in the Nokia X5 a few months later. The Nokia X7, at least based on the render, won't be that different save for the thankfully narrower cutout. Strangely, however, it seems to have the biggest chin among the recent Nokia phones. For whatever reason that is, MySmartPrice doesn't say.
The Nokia X7 will also have dual cameras like the X6 but that isn't what makes it special. It will be the rumored use of Carl Zeiss optics, an old mainstay of Nokia phones, that will set it apart from the brood. It remains to be seen if that will offer a decent camera experience considering the Nokia X7/7.1 Plus will practically be a mid-range phone.
According to other leaks, it will run on the latest Snapdragon 710 processor, with 6 GB of RAM and up to 128 GB of storage, pretty much the standard for higher mid-range handsets these days. The leaked render clearly depicts the Nokia 7.1 Plus variant given the Android One mark at the bottom of its rear cover. If HMD Global will follow its previous pattern, it may announce the Nokia X7 in China very soon, followed by 7.1 Plus next month.