Nokia 6790 Surge (aka Mako) caught on video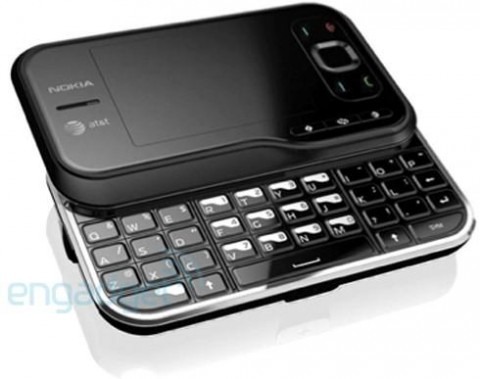 Nokia's upcoming Mako slider has been outed in an impromptu video, suggesting that the handset will arrive on AT&T in July as the Nokia 6790 Surge.  The compact device has a 2.4-inch 240 x 320 display and runs S60 3.2; slide it open, and there's a QWERTY keyboard, while on the back there's a 2-megapixel camera.
Video demo after the cut
There's also dual-band HSDPA, A-GPS and 128MB of onboard storage; you can add to that via the microSD card slot.  Nokia's Video Share is pre-loaded, and we're imagining there'll also be all manner of IM and messaging pleasantness to play with too.  Unfortunately that hasn't left Nokia with enough space for a full-sized headphones port: the 6790 Surge makes do with an undersized 2.5mm socket.
It's an unusual design for Nokia, but according to the video the keyboard layout is very usable.  No word on pricing, but we'd like to think that the chubby little slider will come in with a relatively budget tag.
[via Engadget]