Nokia 6.1 Plus notch-hiding option returns, Android One indifferent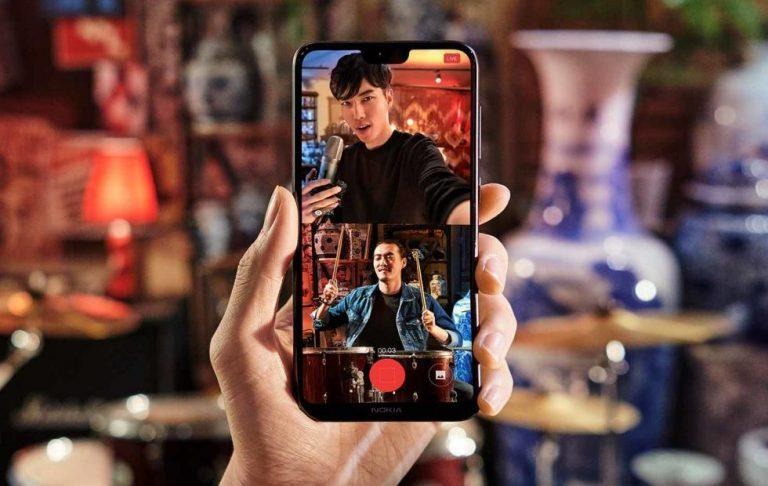 The notch is a very divisive element. As such, it didn't come as a surprise that when the removal of the feature to hide it on the Nokia 6.1 Plus was blamed on an ominous and still unknown Google requirement, the Web went ablaze with speculation. The favorite theory was that Google prohibited Android One OEMs from implementing a feature not found in Android One. That, however, may not be the case and the feature has indeed returned but still leaves one question unanswered: will stock Android on the Pixel 3 XL have it?
The whole debate erupted last week when the Nokia 6.1 Plus, the Android One version of the Nokia X6 for international markets, suddenly lost the option to mask that notch. A representative on the Nokia forums explained that it was removed due to a requirement from Google. That post has since then been deleted and HMD Global's Juho Sarvikas went on Twitter to put a close to the "notch gate".
Just to close the "notch gate", we will enable setting to black out notch on the Nokia 6.1 Plus.

Have a great & relaxing weekend everyone! 🏖️ #nokiamobile

— Juho Sarvikas (@sarvikas) September 7, 2018
And so the option to hide the notch is back and all is well for Nokia 6.1 Plus owners. The Android community, however, wasn't satisfied with just one instance. What if other Android One phones with notches encountered that same "requirement"? XDA's analysis concludes we all might have jumped the gun.
No official statement yet but a Google representative told the site that there was no such requirement in the Android One program that prevents OEMs from adding a notch-hiding option. Google itself, says the rep, has no such requirement. Whatever requirement HMD Global/Nokia may have been given might have been a different thing. Now we'll never know.
It also doesn't yet answer whether Google itself will implement such a feature on the Pixel 3 XL. On the one hand, it often doesn't stray too far from what is available in stock Android, and stock Android definitely doesn't have a notch hiding feature. On the other hand, as seen with the Pixel Launcher and other bits and pieces of functionality, there are times that Google does implement features exclusive to its own phones outside of AOSP. Of course, this is all presuming the Pixel 3 XL will have that dreaded "bucket" notch in the first place.