Nokia 5900 XpressMusic leaks?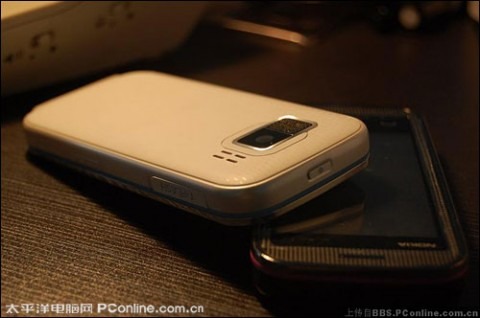 Images claiming to show Nokia's follow-up to the 5800 XpressMusic touchscreen cellphone, the Nokia 5900 XpressMusic, have leaked, and while there's no confirmation that these are legitimate they certainly look the part.  Believed to include a larger, 3.5-inch touchscreen, 3.5mm headphone jack and 5-megapixel camera, the 5900 XpressMusic is expected to run the same Symbian S60 5th Edition OS as its predecessor.
What confuses matters is that an entirely different page is suggesting that, rather than the 5900 XpressMusic, the images are of the Nokia 5530 XpressMusic, another media-centric touchscreen handset but not the 5800's successor.  Instead, it's said to use the same 3.2-megapixel camera, paired with a 2.9-inch display.
Of course a final interpretation could be that, like the Nokla N98, this is yet another fake handset attempting to cash in on Nokia's design stylings.  Right now, there's no real way of telling, unless someone from Nokia wants to come along and confirm it all as legitimate.  We doubt, somehow, that they'll do that, however.
[via phoneArena]