Nokia 5800 XpressMusic gets hands on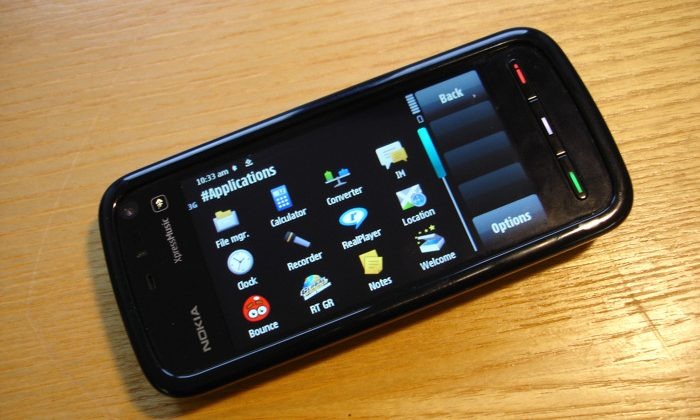 In the beginning of October, Nokia announced the Nokia 5800 XpressMusic phone; as the name implies this handset is really focused around music and multimedia.  This phone is running the S60 5th Edition of Symbian OS 9.4. The 5800 XpressMusic has a 3.2 megapixel camera, integrated GPS, Wi-Fi and HSDPA connectivity, and a 3.2 in touch screen.
The 5800 has drawn a lot of attention to Nokia, this is a very significant landmark for the company. The 5800 XpressMusic is the first in what will be a long line of touch enables phones offered by Nokia. This phone is a relatively smaller and longer phone than many current touch-screen handsets, making it easy to operate with just one hand. The resistive touch-screen has a resolution of 360 x 640 pixels, much higher than most previous S60 devices. Below the touch screen you will find a Send, Talk and Home key. Above the screen there is a forward facing camera, something that can often be found on Nokia smartphones.
The 5800 XpressMusic comes with a 1320 mAh battery that is said to offer an astounding 9 hours of talk time. Out in the field users have said that with moderate use the 5800 XpressMusic will last two days on a single charge.  Power users who are always using the phone should get between 3 and 5 hours depending on what is taking place.  Although the phone only has 80 MB of internal storage, an 8GB memory card is included for storing a decent amount of music, applications and photos.  The phone is said to work perfectly with a 16GB microSD and should not have a problem with the upcoming 32GB cards.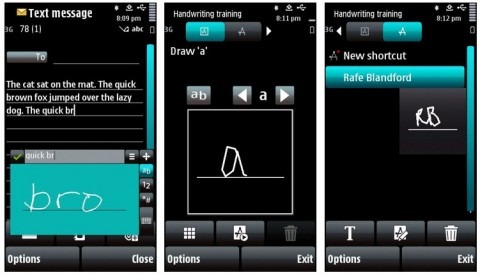 Nokia has gone the extra mile with the addition of touch to the UI. Not only will touching applications open the desired app but touching status icons will display a summary of information.  The UI has been tweaked to work well with touch, the icons have been made larger and more widely spaced.  New components have also been added, such as the toolbar appearing above softkeys to give quick access to commonly used functions. A double tap function was also added to the UI, it requires one tap of an icon to select it and another tap to open it. This feature prevents the aggravation of accidentally opening the wrong application.
Another feature that Nokia implemented into the UI is haptic feedback. This feedback allows the phone to notify you that the phone has recognized your touch with a vibration.  There are three different variations of feedback that you may receive depending on the activity that is taking place.  If you do not wish to get haptic feedback you may turn it off at any time. As an alternative to the vibration you can elect to have audio confirmation.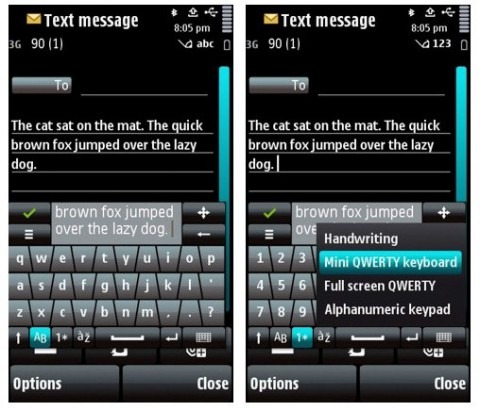 One question that is on everyone's mind is how does the 5800 handle text entry. There are 4 different methods for text entry, on screen virtual alphanumeric keypad with T9 or multi-tap, mini-QWERTY keyboard, full screen QWERTY and handwriting recognition.  As expected both the alphanumeric keypad and the full QWERTY keyboard take up the whole screen. The mini-QWERTY keyboard reportedly "doesn't work well with finger touch" as the keys are just too small.  The full QWERTY as usual requires two hands to use, it's far too large for one hand operation.  It is really nice to see a phone with a choice when it comes to data entry.
Sadly the US will not be seeing this handset till next year. For those of you who would like to see a little more, the FCC has released the user manual and some teardown pictures of the 5800 XpressMusic.
[Via AllAboutSymbian and UnWiredView]