Nokia 5230 Nuron gets reviewed: needs to be cheaper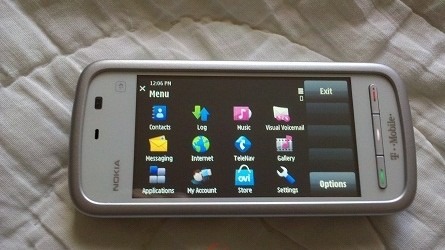 Nokia smartphones offered by US carriers are still relatively rare, so it's with no small amount of interest that we checked out the Nokia 5230 Nuron for T-Mobile review over at SlashPhone.  The handset, known as the 5230 XpressMusic in Europe, is designed to give entry-level smartphone users a cheaper bite of the touchscreen pie, but in return for the $70 sticker they'll have to make do with a resistive display and no WiFi.
The Nuron scores well for build quality and distinctive design, and since Nokia devices are so relatively rare in the US you'll probably get a few enquiring glances if you whip one out.  Still, there are plenty of compromises, with the S60 5th Edition OS being less than user-friendly in comparison to what else is on the market, and the processor showing a bizarre indecision where it can't decide whether to be extremely nippy or painfully sluggish.
We won't spoil the conclusion of the review, but when you hear things like "this needed to be a free phone" the outlook doesn't seem all that hot.  Check out the full Nokia Nuron review here.