Nokia 5.2 "Captain America" Might Not Be Able To Shield HMD Global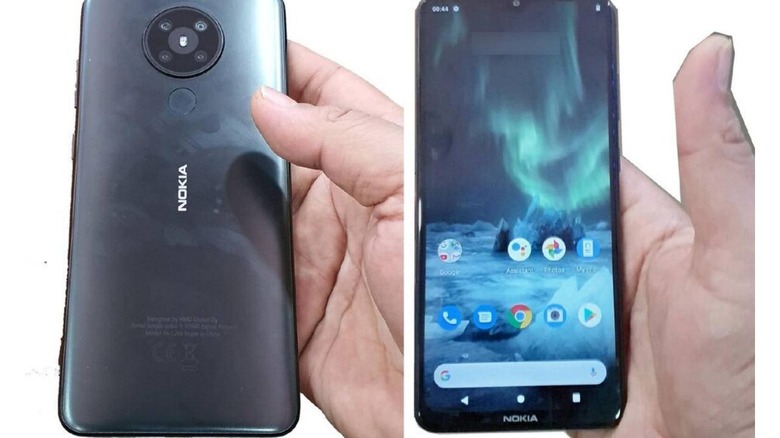 HMD Global blazed into the smartphone scene with a promise to continue Nokia's legacy and do better by Android users than what most manufacturers give them. It did fulfill the former, mostly by flooding the market with affordable yet also underwhelming handsets that, at least for a while, seemed to also meet expectations of vanilla Android experiences that don't get updated all too often. With MWC 2020 approaching, the OEM is expected to unveil even more Nokia phones, including one that has a marvelous nickname it probably doesn't deserve.
It's a bit of a mystery why this Nokia 5.2 is being nicknamed "Captain America". Perhaps it's due to the circular camera bump in the middle that sports four sensors surrounding the LED flash. It admittedly resembles Cap's shield but only after you've already heard about the association, not before.
Considering that the Nokia 5.2 was initially expected to have only two cameras on its back, the sudden upgrade sounds both too good to be true but, if true, also desperate. In contrast, the front only bears one camera in a tiny notch and a rather formidable chin, perhaps again like the First Avenger.
The phone's specs might not live up to the moniker, though. Leaks give it a Snapdragon 632, a mid-range processor from mid-2018, which doesn't bode well for the phone's capabilities or target market. Admittedly, the 6 GB of RAM sounds generous and 64 GB of storage is definitely good in this context. The 6.2-inch screen will most likely have an HD+ resolution.
The Nokia 5.2 is expected to debut on February 23 right before MWC 2020. It will share the stage with at least three other Nokia phones, which is, of course, typical of HMD Global. Whether throwing as many phones into the market will help keep it afloat for long, however, is starting to be less certain.