Nokia 5.1 Plus Android 9 Pie update also brings Pro Camera mode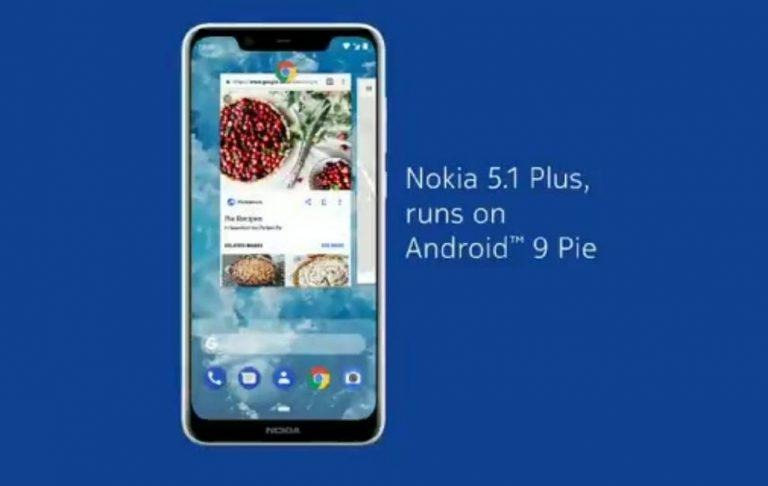 HMD Global has become quite the poster boy for being a good Android OEM, preferring to use vanilla Android, Android One if possible even, and pushing out updates as fast as it can. While it's Android Pie update hasn't exactly been speedy, it has still arrived earlier than those from companies bigger than it. And although it's too late for Christmas, HMD Global is giving Nokia 5.1 Plus owners a slightly late gift of Pie and more.
The Nokia 5.1 Plus isn't exactly a phone to die for but it's mix of mid-range specs, low price, and pure Android experience may make it even more attractive to some Android fans. Released in China as the Nokia X5, the 5.8-inch HD+ notched phone is powered by a MediaTek Helio P60 and comes with 3 or 4 GB of RAM and 32 or 64 GB of storage, dual 13 and 5 megapixel cameras, and initially ran on Android One based on 8.1 Oreo.
Hope you left some space for dessert! We are now starting @Android 9 rollout for #Nokia5Plus 🍰 #nokiamobile pic.twitter.com/h0PJu9UB7s

— Juho Sarvikas (@sarvikas) December 27, 2018
Now owners can get a taste of pie and all the sweetness that Android 9 brings to the table. That includes the new gesture-based navigation found on the Pixel 3 and its older siblings, a slathering of AI functionality, adaptive battery and adaptive brightness, and more.
But that's not the only gift HMD Global is giving to Nokia 5.1 Plus owners. Also coming with Android 9 Pie is the company's Pro Camera mode, giving owners more toggles to play with even if their camera hardware doesn't have the famed Carl Zeiss optics. But wait, there's more! Users will now also be able to hide the much if they don't want to be bothered by it.
We know that 🎅 left already but he left one more gift behind before going back home to Korvatunturi Finland 🇫🇮 – Based on popular demand, Pro Camera is now available on Nokia 5.1 Plus Android 9 release and Nokia 6.1 Plus December release!

— Juho Sarvikas (@sarvikas) December 27, 2018
It's not just the Nokia 5.1 Plus either. In the spirit of giving, these same two features (not Android 9 Pie) are coming to the Nokia 6.1 Plus as well. Hopefully, as HMD Global's popularity and phone numbers grow, hopefully it will be able to keep up this favorable pace.