The Nokia 9 PureView is undoubtedly one of the non-folding highlights of MWC 2019 but that is far from HMD Global's only bet this year. For those who prefer an affordable pure Android experience, there are three new Nokia smartphones to choose from. The Nokia 4.2 and Nokia 3.2 join the growing number of smartphones with dedicated Google Assistant buttons while the Nokia 1 Plus is HMD's latest entry into the Android Go army.
If you simply judge by specs and numbers, you'll probably walk away disappointed. The Nokia 4.2, for example, is powered by Snapdragon 439 with 2 or 3 GB of RAM and 16 or 32 GB of storage. The 5.71-inch HD+ screen comes with a waterdrop notch at the top and a thick bezel at the bottom for branding. There's a dual camera setup on the back, 13 megapixel and 2 megapixel sensors, and an 8 megapixel camera on the front.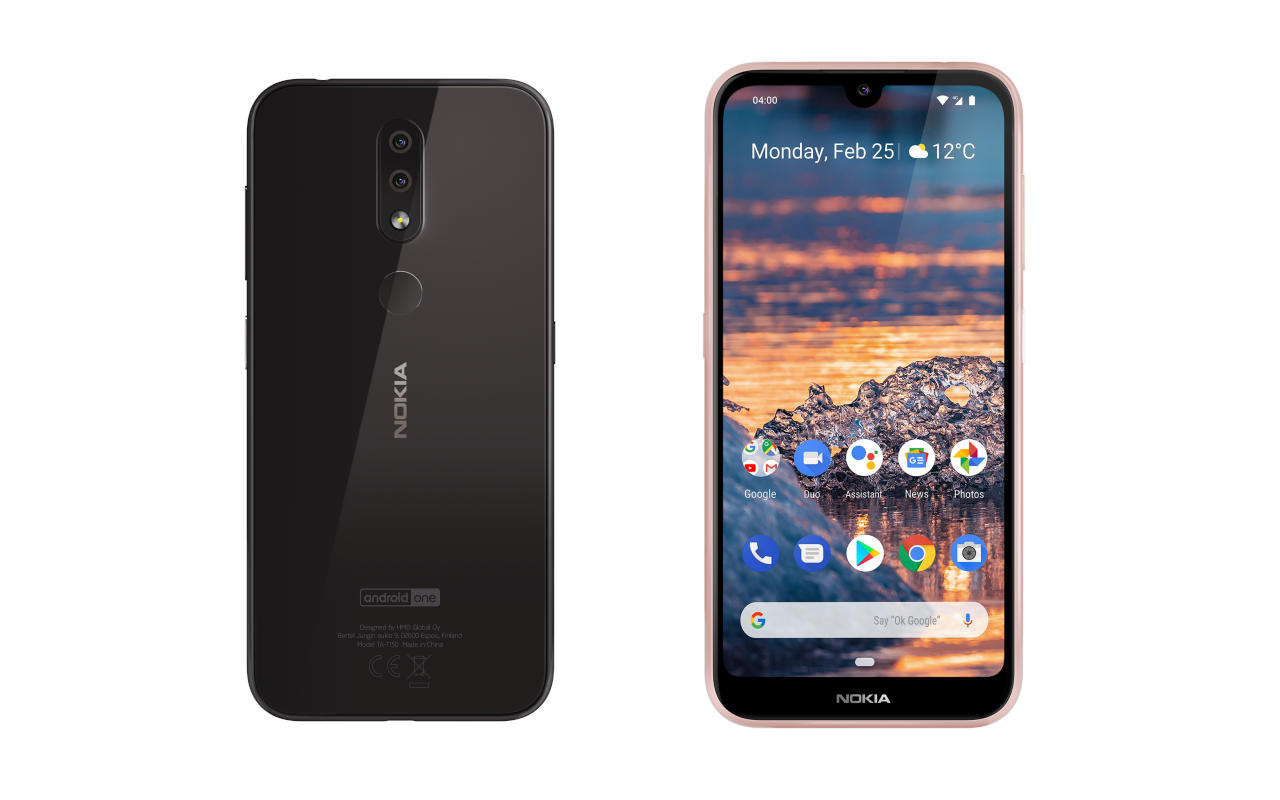 Despite the name, the Nokia 3.2 actually comes with a larger 6.26-inch HD+ screen with the very same characteristics. It does run on a slightly slower Snapdragon 429 but the memory and storage options remain the same. Another key difference is the camera, singular this time, with a lone 13 megapixel main shooter and a 5 megapixel front-facing camera.
Both these phones, however, are going to be largely defined by their software. With Android One, they're guaranteed a clean and updated experience with updates for at least two years. New to the fold, however, is a dedicated Google Assistant button for quickly summoning the helpful AI silently. A single press is enough to start Google Assistant while two presses give you an overview of the day's flow, with smart suggestions and personalized info included. A long press, on the other hand, will let you speak with Google Assistant in walkie-talkie fashion.
The Nokia 1 Plus is the junior of the bunch. Coming in a slightly more traditional design, the 5.45-inch phone trades features for price. Running on a 1.5 GHz quad-core MediaTek chip with 1 GB of RAM and 8 GB of storage, the Nokia 1 Plus doesn't even come with a fingerprint scanner. It does cover the basics, thanks to Android Go and won't break the bank in doing so.
The Nokia 4.2 will go on sale in April with global price of $169 for 2 GB RAM/16 GB storage and $199 for 3 GB RAM, 32 GB storage. The Nokia 3.2, on the other hand, will be priced at $139 for 2 GB RAM/16 GB storage and $169 for 3 GB RAM/32 GB storage when it launches in May. Closer to launch in mid-March, the Nokia 1 Plus will retail for just $99.