Nokia 3D Gotham map for Batman "Dark Knight Rises" goes live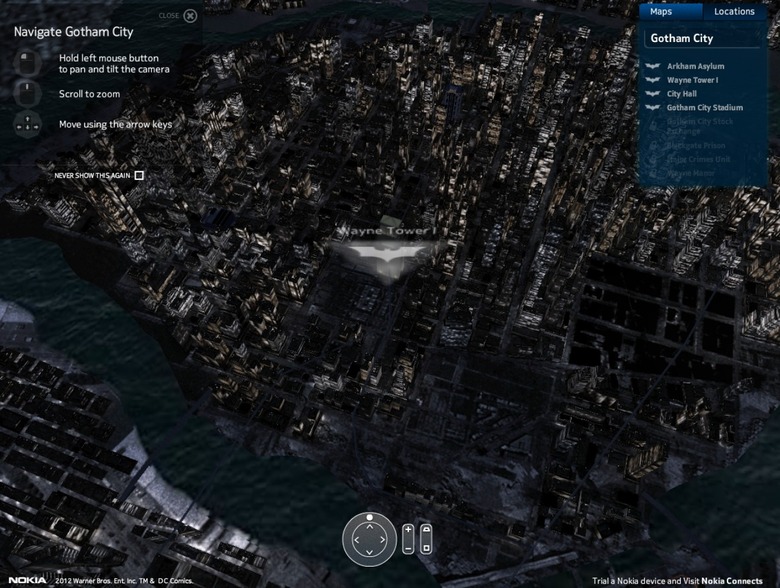 Nokia teased its The Dark Knight Rises 3D map yesterday, and now the full interactive Batman world has gone live – complete with the chance to win Batman's cowl. Built in collaboration with Warner Bros., the 3D map details director Christopher Nolan's rebooted Gotham and introduces a series of games.
If you're only in it for the Batman fun, then you can navigate around some of the better-known landmarks, such as Wayne Tower, Arkham Asylum and City Hall. It's not street-level mapping, sadly, though you can spin and zoom as you might a regular city on Google Maps.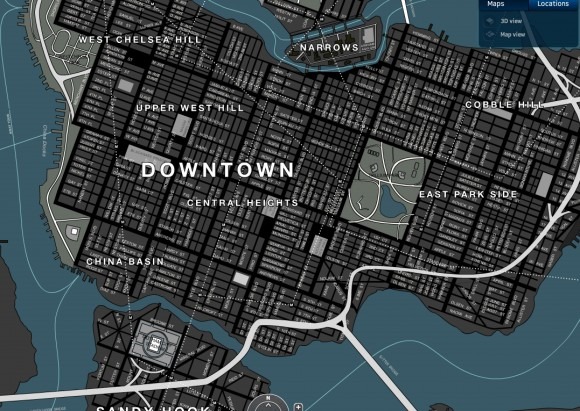 However, there are also various Batshield icons – currently four, though Nokia says it will be adding more (as well as more explorable locations) in the coming weeks – which open up the gaming element of Gotham. Unsurprisingly you can win Nokia Lumia 900 special Batman edition handsets, but the company is also giving away a Batman cowl and other merchandise.
You can find the 3D Gotham City mapping here, though you'll need to log in with a Facebook account and agree to "like" Nokia's page in order to actually access it.