Nokia 230 And 230 Dual SIM Have Physical Buttons And A Touchscreen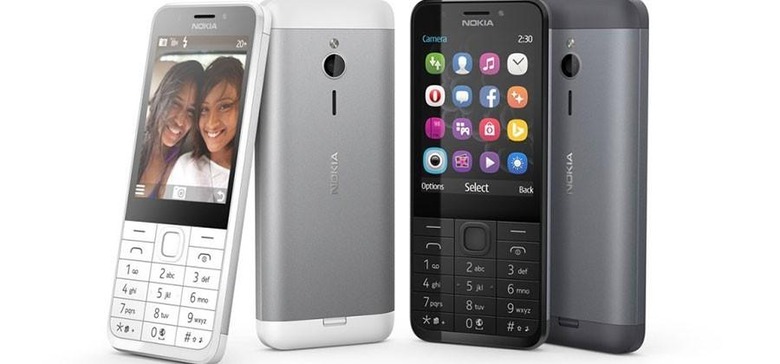 Nokia has unveiled a pair of new phones that are the same with the only difference being one has dual SIM card slots. The devices are the Nokia 230 and the Nokia 230 dual SIM. Each of the mobile phones has a rear 2MP camera and a front 2MP camera, but with integrated flash.
The front camera has a shortcut key that it designed to make it easy to take selfies and upload them to social media. The display is a 2.8-inch unit that can be used for playing games or watching video. The devices have an integrated FM tuner for listening to the radio.
The MP3 player function also allows the user to listen to their own tracks. Internal storage is to memory cards of up to 32GB in capacity. Games for the mobiles can be downloaded from the Opera Store along with apps. One free game per month is offered with the phones from Gameloft.
The phones are offered in silver or dark silver finishes that look more like black or white than silver. Talk time is up to 23 hours, the OS is Nokia Series 30+, and the phones have Bluetooth. Pricing for each device costs $55 before taxes and subsidies with the phones going on sale in December in India, Asia, and the Middle East.
SOURCE: Windows.com