Nokia 222 feature phones bring web connectivity to the masses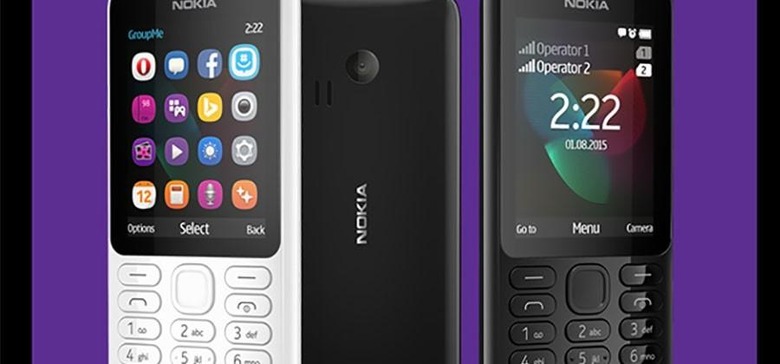 The internet has been around for a very long time at this point and in most developed nations the vast majority of people are online. In some developing nations, there are still billions of people who aren't on the internet and major tech firms are always looking for ways to get the next billion users online. One of the ways to do that is with cheap internet enabled feature phones like the new Nokia 222.
The mobile phone is available in single and dual SIM versions and is specifically designed to get people onto the internet and allow them to capture and share content in new ways. The Nokia 222 has the Opera Mini Browser installed along with Bing Search to make finding content easy.
Direct access to MSN Weather is integrated and the feature phone has a 2MP rear camera designed for point and click simplicity. Apps installed include GroupMe by Skype, Facebook, Messenger, and twitter. The battery inside the phone is good for 29 days on standby for the single SIM version and 21 days for the dual SIM.
Talk time is 20 hours for both versions of the Nokia 222. Other features include an integrated FM radio tuner and MP3 player. The phone includes one free game download per month from Gameloft with titles like Assassin's Creed Brotherhood and Midnight Pool 3. Nokia fits the 222 with a 2.4-inch QVGA screen and Bluetooth with support for up to 32GB microSD cards for storage. Launch is set for September for $37 before taxes and subsidies.
SOURCE: Microsoft