Nokia 2.1, 3.1, and 5.1 budget Android phones arrive this summer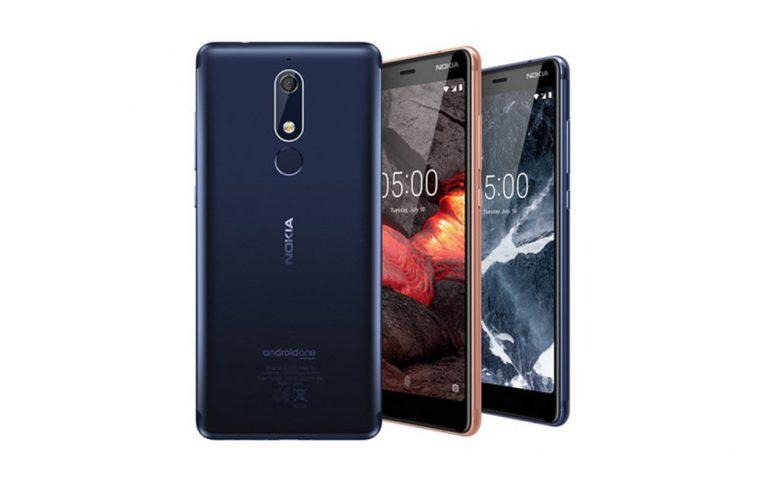 HMD has unveiled the new Nokia 5.1, 3.1, and 2.1 Android smartphone models, the first two of which are Android One devices. The company plans to launch the phones this summer starting with the Nokia 3.1 next month. All three phones fall into the affordable price range, expanding the number of relatively budget-friendly handsets offering a pure Android experience.
The Nokia 5.1 and 3.1 are both part of the Android One family, while the Nokia 2.1 model is an Android Oreo Go edition handset. Looking first at the 2.1, this entry-level device has a 5.5-inch "HD" display with dual front speakers, a 4000mAh battery, and a stainless steel case. The handset is powered by a Snapdragon 425 64-bit Mobile Platform, there's an 8MP rear camera, and a 5MP front-facing camera.
Next up on the list is the Nokia 3.1, a 5.2-inch HD+ smartphone with a 2.5D curved display, Gorilla Glass, and CNC machined aluminum sides. The 3.1 model is powered by an octa-core MediaTek 6750 chipset alongside a 13MP camera, up to 3GB of memory and 32GB of internal storage, and NFC.
Chief among the three is the Nokia 5.1, a larger device with a 5.5-inch Full HD+ display, 18:9 aspect ratio, 2GHz MediaTek Helio P18 octa-core processor, 16MP rear camera, fingerprint sensor, NFC, and an aluminum body. As with the 3.1 model, the 5.1 will be offered in two configurations: 2GB / 16GB and 3GB / 32GB.
The Nokia 2.1 ($115 USD) and 5.1 (189 Euro) will be available in July, while the 3.1 is set to launch next month for 139 Euro.