Nokia 108 And 108 Dual SIM Aim At First Time Phone Buyers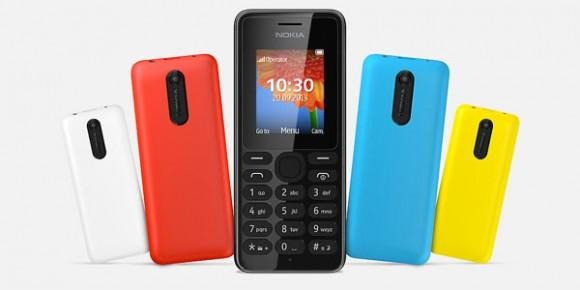 Nokia unveiled a pair of new camera phones aimed directly at the entry-level market today called the Nokia 108 and Nokia 108 Dual SIM. Both phones are designed specifically to allow people to take photographs and record video. Both devices feature Nokia Slam technology allowing content to be shared quickly and easily via Bluetooth.
Storage for photographs and video is to an external memory card of up to 32 GB capacity. The 108 features a VGA resolution camera, integrated MP3 player, FM tuner, multiple alarms, and an integrated flashlight. Nokia promises that the 108 is good for up to 31 days of standby time for the single SIM version.
The 32 GB memory card should be plenty of space for thousands of images, songs, or hundreds of video files. Nokia also says that the long standby time of up to 31 days for the 108 and up to 25 days for the dual SIM version make these attractive devices as backup phones for occasional or emergency use.
The Dual SIM version allows the user to select which SIM card they use when placing calls or sending text messages. Both versions of the phone have a recommended price of $29 in the US. The phones will come in red, white, and black at launch with a yellow and cyan version coming later. Nokia expects to begin shipments in Q4.
SOURCE: Nokia