Noki home lock opens on its own when you get home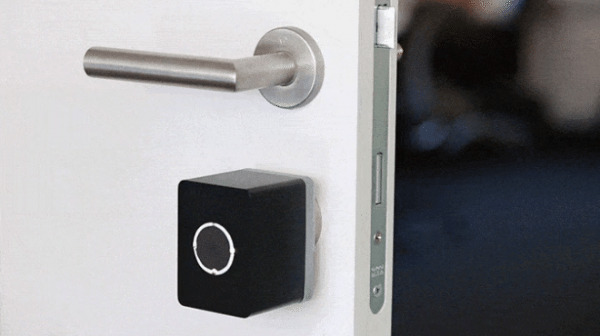 Smart locks are nothing new, but there has been no runaway success that has caught the popular attention of the average home owner. That hasn't stopped manufacturers from pursuing the technology, and so it's no surprise that "Noki" exists: it's a new smart home lock that unlocks the door when you get home and locks it when you leave, nary a physical key necessary. Such is accomplished via smart technology and one's own smartphone, which communicates with the smart door lock to control access.
Noki is a lock designed, in particular, to work with European style door cylinders, and is promised to be easy to install — the user just fits it over the door's existing lock. From there, the included Bluetooth and WiFi connectivities allow the lock to communicate with a smartphone, the latter of which in conjunction with GPS will let the lock know when it needs to activate.
The lock, which is a box that fits over the lock, works with the existing lock's key. The Android and iOS app lend control over it, and include things like giving access codes to friends and family who need to enter the home. It also features things like an access log, alerts, lock status, and more.
Noki Home Solutions, the company behind Noki, is seeking funding on Kickstarter, where it has exceeded its goal with a total of $276,788 USD raised and another 31 days remaining. All the early bird units are gone, but the regular version is still available with a pledge of $155 USD. The shipping, if all goes as expected, will start in December of this year.
SOURCE: Kickstarter