Noke U-Lock lands on Kickstarter, offers Bluetooth bike security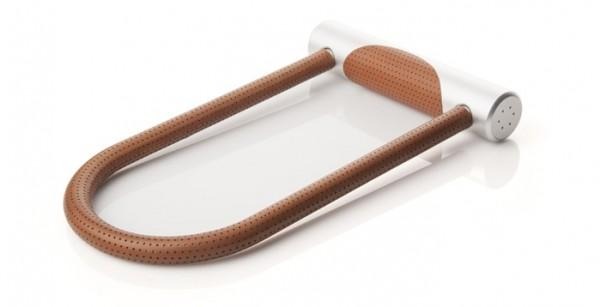 FUZ Design is making a big name for themselves on the back of small Bluetooth locks. At CES this year, we wen't hands-on with the Noke padlock, FUZ's first crowdsourced campaign that blew up on Kickstarter. Now they're back with the U-Lock, designed specifically for the bicyclist. Rather than fumble with cables and a padlock, U-Lock is a familiar, straightforward bike lock that also capitalizes on Noke's technology found in their original padlock. And yes, it will work with Apple Watch.
So what makes U-Lock unique? Aside from just being a solid bike lock, U-Lock is a bit more handsome than your off-the-shelf bike lock. Using "advanced steel alloys", FUZ says U-Lock will stand up to harsh treatment. It's also water resistant.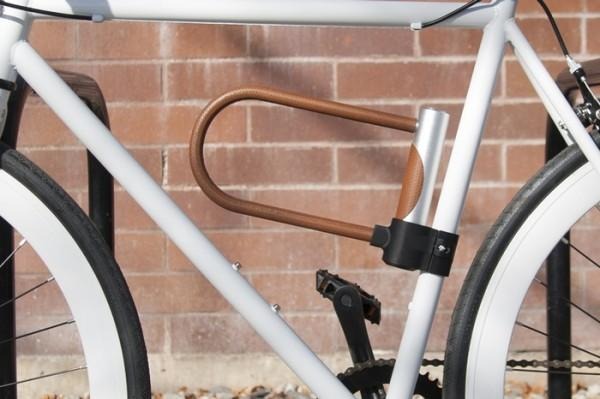 Additionally, U-Lock relies on Noke's Bluetooth tech and app, which have some subtly neat features. When you're in range of your lock, a quick push of the button around the side will unlock it. Your lock finds your phone, links to the app, and makes sure you have permission to access the lock.
If you're not into carrying your phone all the time (who are you?), Noke also has a keyfob available.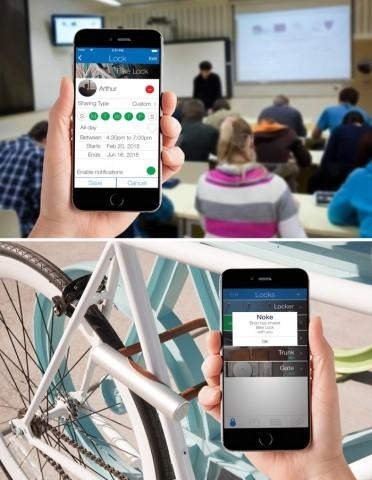 If you want to share your lock, you can. Friends can be granted access to the lock, which is nice for sharing your bike, or just the lock. You always remain in control, too.
If carrying your phone around isn't for you, Noke's U-Lock also works with a tap-to-unlock feature. A simple code (like morse code) will unlock your U-Lock, which is as much a backup plan as it is minimalist cool.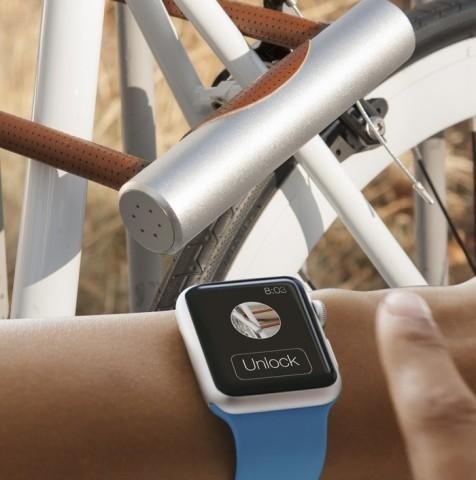 If the lock is being tampered with for three seconds or longer, a 30-second alarm will sound. Noke says it can be heard by anyone within 50 meters, so it's no joke.
The campaign is currently up on Kickstarter, and has support options for as little as $99 — which gets you a lock. Step up the support, and you can add on the keyfob, or multiple U-Locks. All U-Locks come with a bike mount, too.
Source: Kickstarter