NOAA: US droughts are shrinking thanks to crazy weather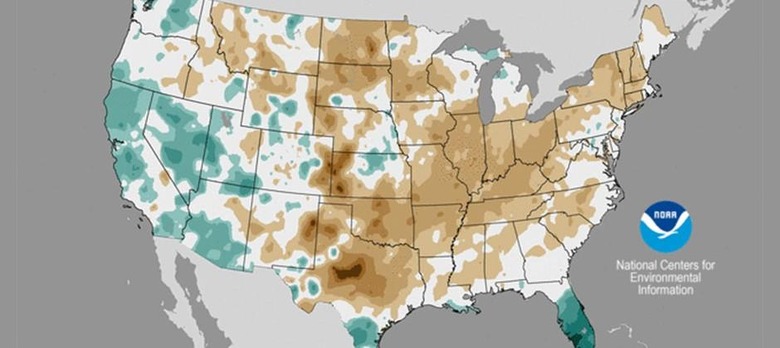 The National Oceanic and Atmospheric Administration (NOAA) has released its newest State of the Climate report, and in it we see weather that was all over the place in January 2016, at some points being drastically different on one side of the country versus the other. Several anomalies were observed, but there's good news among it all: this crazy weather, largely due to El Nino, has caused droughts across the country to continue shrinking, particularly good news for states like California.
Among the anomalies was high precipitation in the west and the "crippling winter storm" that hit the New England region late last month. The west coast storms were largely considered beneficial, according to NOAA, "slightly improving" the serious and long lasting drought affecting the region.
The winter storm, meanwhile, wasn't so great for the east coast, bringing record snow fall in multiple cities and being the fourth most intense since 1950.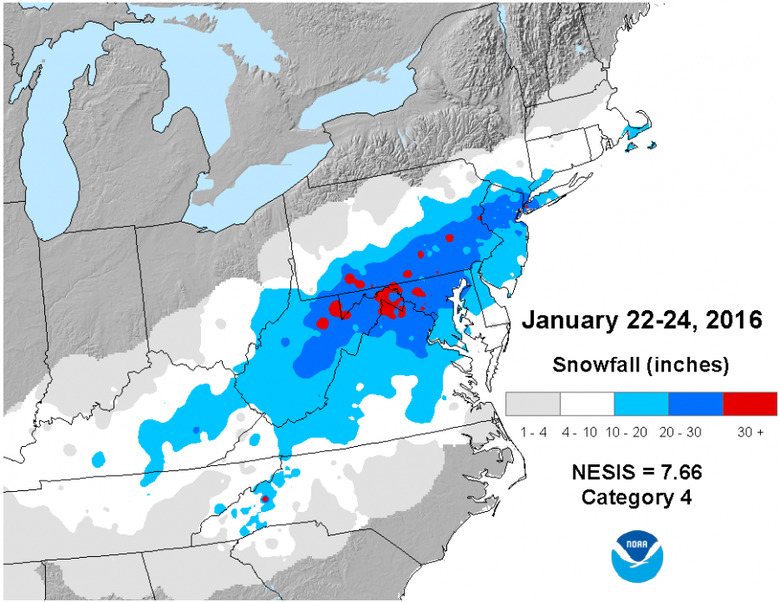 Other oddities observed included unusually dry winter weather in some states, with Ohio topping them all at merely 1.28 inches of precipitation for the entire month of January. This places last month as the ninth driest January the state has on record.
Florida had the opposite problem, though, and was hit with its fourth wettest month at 5.96-inch of precipitation. Drought and warm weather mark the rest of the anomalies, including Alaska's fifth warmest January ever at 17.1F and Honolulu having its driest January ever at only 0.03-inches of rain.
One of the most significant parts of the report, though, were details on how droughts are persisting across the U.S. as a whole. According to NOAA, last month saw a continuation of drought shrinkage across the nation, and brought the U.S. to its lowest drought levels since October 2010. The Sierra Nevada Mountains, as one example, contributed with higher than average snowpacks, a reprieve from its as-of-late lack of snow.
The storms in the west also contributed greatly, but unfortunately came with the downside of coastal erosion. Finally, though drought conditions are now described as "nearly nonexistent" in the Rockies, the state of California is still experiencing "exceptional drought" across about 39-percent of its real estate.
SOURCE: NOAA