NOAA scraps Blackberry for iPhones, iPads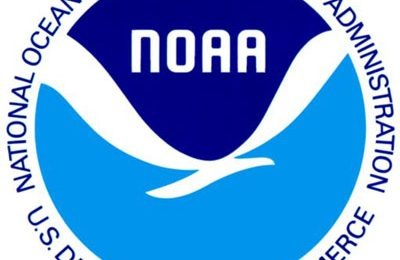 The US National Oceanic and Atmospheric Administration (NOAA), otherwise known as the federal agency filled with a bunch of weather nerds, has become the latest in a growing list of major organizations that have decided to cancel their Blackberry contracts. NOAA will instead start issuing corporate iPhones and iPads to its employees, according to an internal memo that has surfaced.
So now, instead of toiling away on a smartphone interface that still has roots in the early 2000s, NOAA will be equipped with a bunch of iOS-powered iPhone 4 handsets and iPad 2 tablets. This becomes yet another hole in the grave for Research in Motion as it continues to lose enormous enterprise-level contracts. It has happened both in the public and private sectors.
Among the groups that have abandoned Blackberry are Citi, Bank of America, and Halliburton. RIM used to have a mindset that it was too big to fail, and that even if it wasn't able to meet the technological advancements of the iPhone and Android, it would always have its corporate customers in its back pocket. There seemed to be almost no question of those customers being lost. So much for that idea...
[via Apple Insider]