NOAA says new weather satellite imager tool isn't working correctly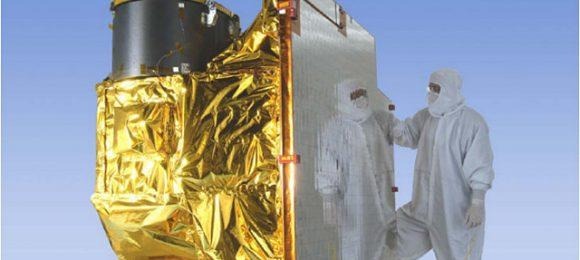 NOAA has revealed that the Advanced Baseline Imager instrument on a newly launched satellite has been experiencing an issue that they've narrowed down to a cooling problem. The issue impacts GOES-17, a satellite launched on March 1, and is an unfortunate turn of events. The previous satellite, GOES-16, didn't experience the same issue and continues to operate properly.
NOAA revealed the issue in a brief statement today, explaining that the other geostationary satellites — GOES-14, GOES-15, and GOES-16 — are operating according to plan. However, the cooling system on GOES-17 is malfunctioning, leaving the instrument vulnerable to solar radiation and excessive heat.
The agency says the cooling system is "an integral part" of the Advanced Baseline Imager. According to NOAA, the system failed to start up correctly during an on-orbit checkout. The agency is working with the contractor behind the ABI, as well as NASA, on efforts to restore the cooling system.
However, the agency says it may have to develop other "concepts and modes" to increase the ABI's usability, though it's possible it won't ever function ideally. Though visible channels of the ABI aren't impacted by the cooling system failure, the near-infrared and infrared channels are.
This prevents the imager from acquiring certain vital data, such as wind speed, impacting the forecasts that would have been refined with the info. However, the satellite isn't a total loss and it's still possible to get other uses out of it.
SOURCE: NOAA