NOAA GOES-R weather satellite launch goes off without a hitch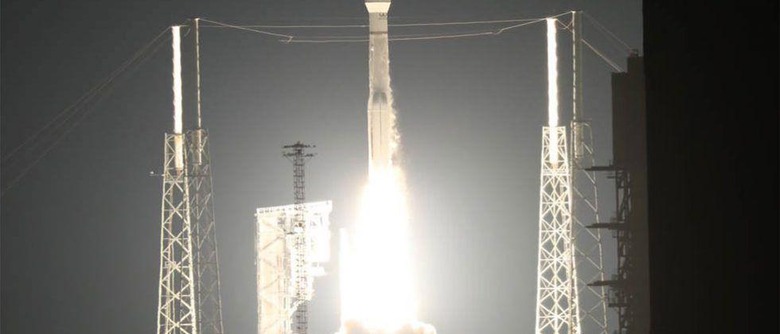 NASA has announced a successful launch of a highly advanced National Oceanic and Atmospheric Administration (NOAA) weather satellite. The satellite is called the NOAA Geostationary Operational Environmental Satellite-R or GOES-R. The launch happened at 6:42 p.m. EST on November 19 at Cape Canaveral Air Force Station in Florida. The GOES-R satellite will boost the nation's weather observation capability allowing more accurate and timely weather forecasts, watches, and warnings.
"The launch of GOES-R represents a major step forward in terms of our ability to provide more timely and accurate information that is critical for life-saving weather forecasts and warnings," said Thomas Zurbuchen, associate administrator for NASA's Science Mission Directorate in Washington. "It also continues a decades-long partnership between NASA and NOAA to successfully build and launch geostationary environmental satellites."
The satellite will reach its designated final orbit in the next two weeks says NASA and at that time the GOES-R satellite will get a new name, GOES-16. The satellite will be operational within a year of reaching its designated orbit. It will be operational after spending significant time undergoing checkout and verification of the six new instruments that are onboard. One of the instruments onboard the satellite is the first lightning mapper in geostationary orbit.
That lightning mapper will allow forecasters to pinpoint storms that pose the most threat to people on the ground. The primary instrument on the satellite is an Advanced Baseline imager that is able to provide images of weather, oceans, and the environment with 16 different spectral bands with two visible channels, four near-infrared channels, and ten infrared channels. The satellite also has a special transponder that can detect distress signals from emergency beacons.
"The next generation of weather satellites is finally here," said NOAA Administrator Kathryn Sullivan. "GOES-R will strengthen NOAA's ability to issue life-saving forecasts and warnings and make the United States an even stronger, more resilient weather-ready nation."
SOURCE: NASA