NOAA coral reef bleaching update: "no signs of stopping"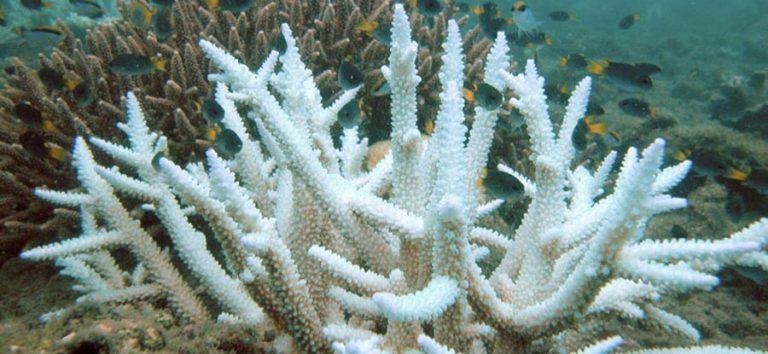 The National Oceanic and Atmospheric Administration published an updated look at coral reef bleaching around the world, saying that high water temperatures have persisted into an "unprecedented third year" and will cause an increased number of bleaching events..and that, unfortunately, there's no signs of this slowing down or stopping.
This newest update sheds light on the dire situation — NOAA says there's now a 90-percent change we'll see widespread bleaching among coral reefs near the Federated States of Micronesia and Palau, both of which are Pacific islands. This bleaching event will probably happen during an anticipated La Nina, which can result in ocean temperatures increasing in the western Pacific.
Coral bleaching is happening around the world, with some regions being harder hit than others. Australia is one notable location, and NOAA says there are several places around the U.S. that will be "hit...hard." These regions include the Florida Keys, Puerto Rico, the Virgin Islands, Guam, Hawaii, and the Northern Mariana Islands.
In addition, NOAA says there's a decent possibility that the Flower Garden Banks National Marine Sanctuary, a deeper reefs region about 100 miles from Texas, will also be hit with the bleaching event. The extent of bleaching in the near future will depend on whether we see a La Nina development, though; as of now, NOAA says it is estimating a 75-percent that it will happen.
SOURCE: NOAA