No Thunderbolt 20Gbps until 2014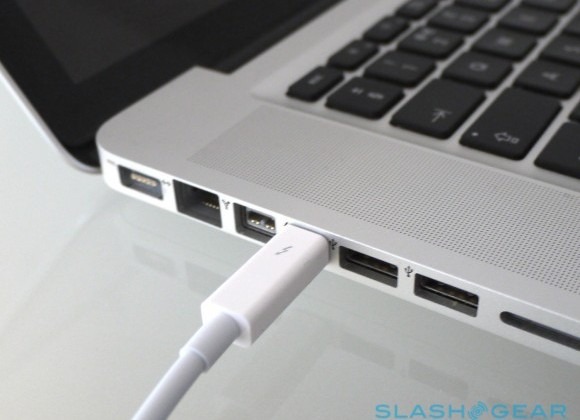 Faster Thunderbolt connections will have to wait until 2014, according to new talk on Intel's high-speed interconnect tech, with the next-gen version expected to stick to the 10 Gbps of the existing link. Thunderbolt, which was co-developed by Intel and Apple as a replacement for USB, display connections and more, will see an upgrade to the third-gen "Redwood Ridge" chip in Q2 2013, DigiTimes reports, with support for 10 Gbps as well as the latest DisplayPort standards.
Those standards include DisplayPort v1.1a and DisplayPort v1.2 Redriver, a version which supports strengthening of signals over longer stretches of cable. However, it had been hoped that Intel might coax more raw data speed out of the new Thunderbolt version.
That won't happen until 2014, the sources say. Codenamed "Falcon Ridge" the new chips will be boosted to 20 Gbps through two channels, making the interconnect even more suitable for daisy-chaining multiple high speed devices such as RAID arrays, high-quality audio and video interfaces, and monitors.
Redwood Ridge Thunderbolt will arrive alongside Intel's Haswell "Shark Bay" processors, themselves expected sometime in the first half of 2013. Currently Thunderbolt is still seeing only minor adoption, usually in high-end desktops and notebooks, with Apple them most enthusiastic having replaced its Mini DisplayPort connections on all MacBooks with at least one Thunderbolt port.