No root Google Wallet port for Galaxy Nexus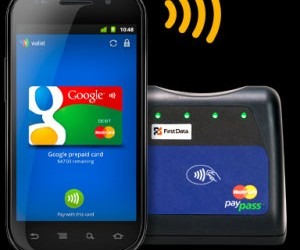 If you have a new Galaxy Nexus and you aren't happy with the fact that Google Wallet isn't offered for the smartphone, you need to check out this port. Some of the devs on XDA-Developers have been able to port the app to the Galaxy Nexus without having to root the device. The port involves installing the app as an APK.
The only thing you need to change on your Nexus is to turn on the ability to install apps from non-android market locations. The only big drawback is that the port will only work on devices in the US so if you try to install outside the US it may not work for paying for things. The app is region locked on the handset.
There is still no official reason why Google Wallet isn't supported on the Nexus just as it is on other high-end NFC packing Android devices. The speculation still points to Verizon developing its own mobile payment system. The Nexus port version of the Google Wallet app will give the user $10 in their pre-paid Google card when they register. Last week a security firm called viaForensics questioned the security of the Google Wallet app.
[via gottabemobile]