No Man's Sky wins legal battle over name with Sky TV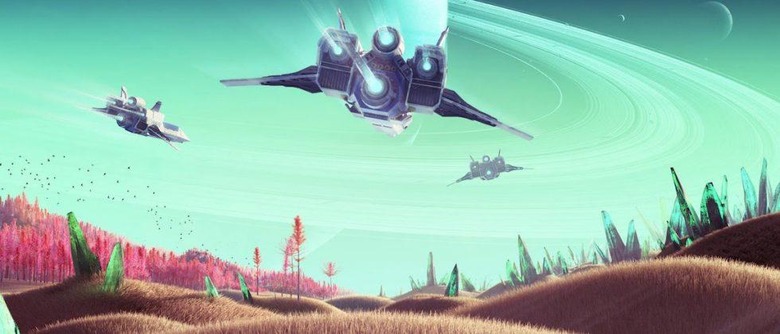 If legal battles where corporations try to prevent anything from sharing even a single word with their name seem ridiculous to you, prepare for a huge eye-roll. It turns out the highly anticipated space exploration game No Man's Sky was in danger of dealing with a last-minute name change. Why? The developer has been engaged in a 3-year legal battle with Sky TV, the UK television broadcaster, which apparently owns the word "sky."
Thankfully everything has been settled, and the game's name won't be changing. This is likely a huge relief for developer Hello Games, seeing as how No Man's Sky is scheduled for release on August 9th.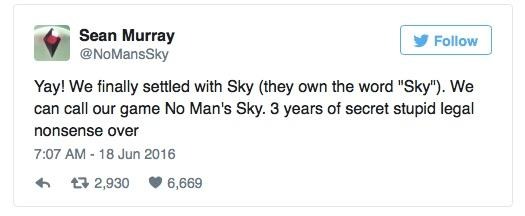 The news was revealed on Twitter by founder Sean Murray. The exact terms of the settlement aren't discussed, but the win for Hello Games, also based in the UK, is a major success. Sky TV is very protective of its name, and even won the court battle against Microsoft over its SkyDrive service. This was the reason the computing company changed the name to OneDrive in early 2014.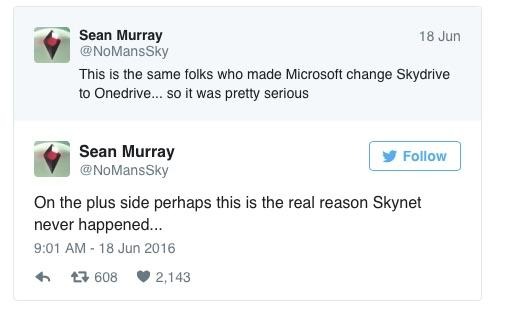 There's no word if this dispute was the reason No Man's Sky was delayed for release by almost two months. Murray wrote in detail that the wait was needed to polish a few things and make sure the game is the best it can be.
Either way, this is a triumph for a small developer like Hello Games, and now they can focus on delivering No Man's Sky to eager PS4 and PC gamers.
SOURCE Sean Murray/Twitter