No Man's Sky update detailed as developer breaks silence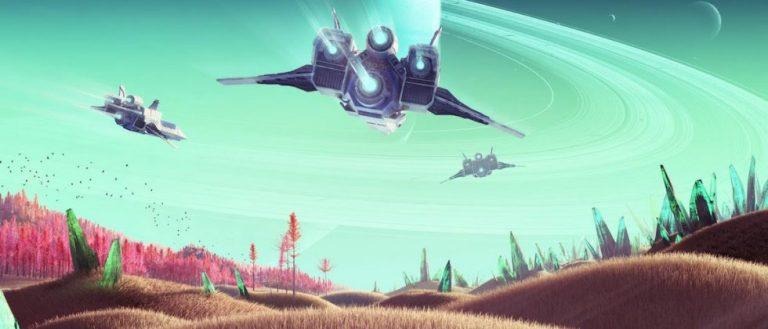 It may have been one of this year's most controversial game releases, but No Man's Sky is finally getting some love this holiday season, and it's something that players who actually liked the mis-promoted title will enjoy. Following weeks of silence after fans' backlash over lacking features and gameplay elements that had been promised, No Man's Sky developer Hello Games has announced the "Foundation Update," which promises to introduce base building mechanics.
In their announcement, Hello Games explains that the name Foundation Update is not just a joke for building bases, but the release will also "put in place a foundation for things to come." There's no details on what other features might be coming PS4/PC game via future updates, and full patch notes and a release date are promised "soon."
This will be the first update to No Man's Sky since the release of the 1.09 patch some nine weeks ago, but the first real addition of new gameplay elements. It also appears to be the start of a series of new additions for the game, as Hello Games writes:
"In the nine weeks since then our small team has been hard at work on development, testing and certification for the Foundation Update. It won't be our biggest update, but it is the start of something."
Much of the controversy over No Man's Sky has been about how the game over-promised and under-delivered, with missing features including multiplayer elements. Hello Games has remained largely silent since the post-launch backlash, even amid many players demanding refunds. Shuhei Yoshida, Sony's Worldwide Studios president, even chimed in to admit that the game's PR strategy "wasn't great," and that he understood players' frustrations.
SOURCE Hello Games