No Man's Sky Path Finder update adds vehicles, base sharing, PS4 Pro support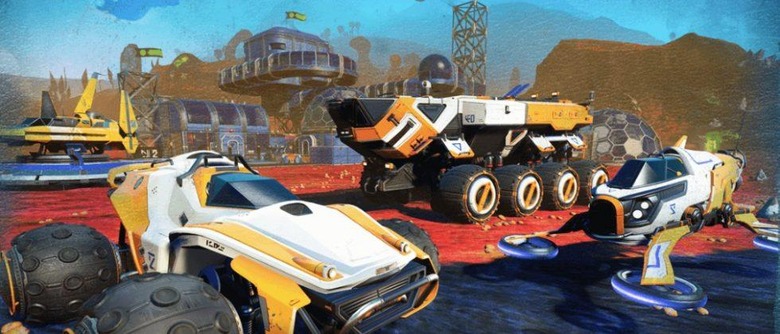 No Man's Sky had a well-documented rough launch last summer, but the following months saw the release of the Foundation Update, showing that developer Hello Games was learning from its mistakes and adding value to the space exploration title. Now they're back with the Path Finder Update, released this week, which introduces a number of new features, including support for the PS4 Pro console.
The lengthy list of new additions can be seen below, but there are a few big ones that will stand out for No Man's Sky fans and players looking to give the game another chance. This includes three new ground exploration vehicles, a permadeath mode for those seeking the ultimate challenge, and more than a few graphical improvements.
Here's a summary of the things we've added:

-PlayStation 4 Pro Support

-Improved Visuals

-Owning Multiple Ships

-Base Sharing Online

-New Vehicles — Exocraft

-Permadeath Mode

-Build Vehicle Race Tracks

-Ship Specializations and Classes

-Shop/Traders

-Double the Base Building Variety

-Multi-tool Specialization and Classes

-New Weapon Modes

-Photo Mode

-Discovery Menu

-Quality of Life Improvements

-50% more original music from 65daysofstatic
To go along with those new vehicles are the ability to set up customized races within the Base Building feature. These race circuits, along with bases themselves, can be directly shared with others now.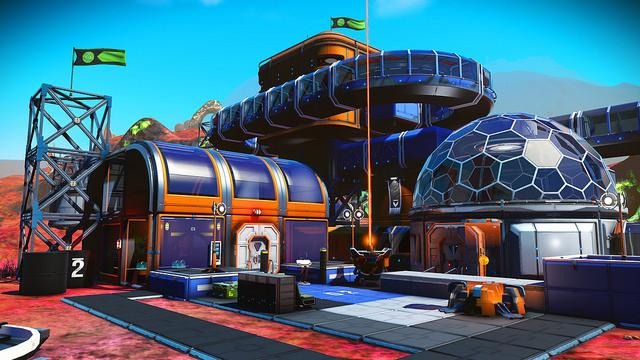 PS4 Pro users will also get access to improved visuals, including 4K rendering and a HDR mode, high-resolution textures, and better lighting effects. Going hand-in-hand with this is a new photo mode that lets players adjust variables including time of day, fog and cloud levels, filters, and more to get the perfect screenshot.
For a deep dive into the full patch notes on the Path Finder Update, be sure to head over to the No Man's Sky website.
SOURCE Hello Games