No Man's Sky Next update live: Here's what's changed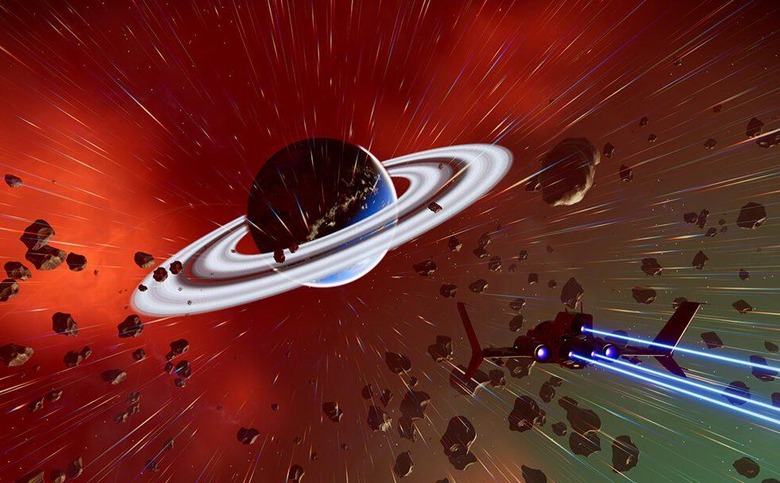 After being revealed earlier in the year, No Man's Sky's big multiplayer update, dubbed Next, is now live on PC and PS4. The update is also launching alongside the Xbox One version of the title, so it's a big day in general for the folks over at Hello Games. While No Man's Sky was once a pretty controversial title, its developers have been improving it over time with a number of free updates, and in some ways, Next is the culmination of those efforts.
While true-to-form multiplayer is probably the most exciting aspect of this update, it's far from the only notable feature. The
are actually quite extensive, and they detail an update that has a lot to it. In addition to multiplayer, No Man's Sky players can also look forward to the fact that the game is now fully playable in first or third person.
Players will also find new character customization options, as No Man's Sky will now allow you to play as a Gek, Vy'keen, Korvax, or Traveller/Anomaly. There's been a slew of graphics improvements to the game as well, with landscapes, ships, buildings, NPCs, and storms all getting something of a rework to increase overall detail.
You'll also have a lot more options when it comes to crafting and base building as well. Hello Games says that you can now build a base "anywhere on any planet," and that there are hundreds of new base parts that you can use to give your base a unique look or layout. Crafting, on the other hand, will be aided by buildable refiners, along with the fact that "all core substances and resources have been reworked and rebalanced to increase consistency and realism"
What's described here really just scratches the surface of all that's coming along with these changes, which also includes an long list of bug fixes and UI tweaks. We're actually closing in on the two-year anniversary of No Man's Sky's launch, and it sure does seem like the game has come a long way in that time. Is it enough to wipe away the
negative feelings from the game's botched launch
? That remains to be seen, but for now, head down to the comments section and let us know what you think!