No Man's Sky multiplayer, Xbox One details announced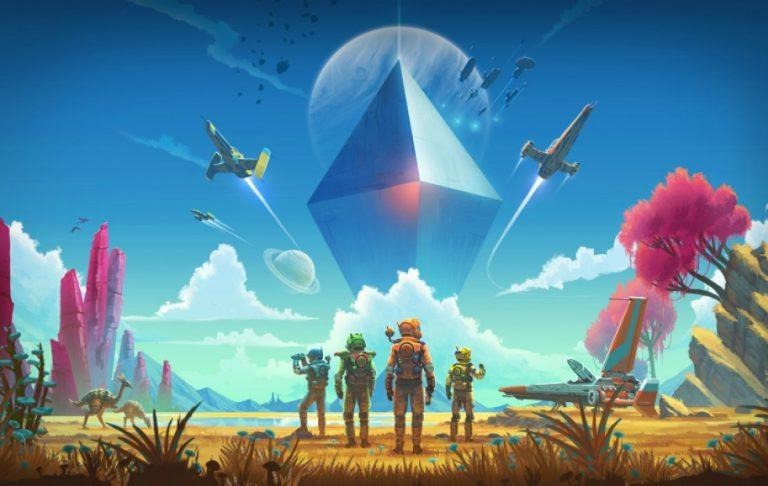 No Man's Sky was a game that showed a lot of promise and made even more. Like many promises, some of those were not kept, or at least that's how players felt. The game that mashed up multiple genres into a galactic-sized persistent world was off to a rocky start after enjoying a period of pre-launch hype. It received both highly positive and grievously negative reviews. To its credit, developer Hello Games has since then picked up the pace in addressing and correcting some of its missteps as gamers might soon discover in the upcoming Xbox One and multiplayer launch, due in two months.
No Man's Sky is described as an action-adventure survival game that focused on exploration, survival, trading, and even combat. Set in futuristic sci-fi universe, players would land on procedurally-generated planets that promised a unique experience each and every time. Some felt the game did deliver on that basic premise but others also felt it came up too short on what Hello Games advertised.
One particular missing piece is multiplayer gameplay. Although a persistent world, Hello Games explained that the universe was so vast that it was almost impossible to bump into other players. Which is, of course just a justification for an arbitrary limitation imposed by the developers. And like any arbitrary limitation, it can be arbitrarily lifted.
No Man's Sky "Next", the nickname given to the game's next major expansion, will finally change that and you can help friends survive or use them to survive. And, yes, the universe has been shrunken so you may bump into random travelers. This is pretty much what players hoped No Man's Sky would be from day one, much to their disappointment.
They won't have to wait too long either. Hello Games has put a date on that launch: July 24. That will also be the day when No Man's Sky lands on the Xbox One, complete with all the major updates, Foundation, Pathfinder, Atlas Rises, and, of course, Next. Though the Xbox announcement naturally didn't mention other platforms, we expect the same update will be available for the PS4 and PCs around that date as well.